Losers: Beautiful Losers Review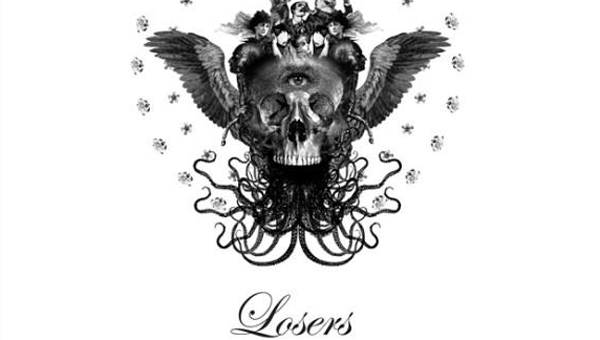 We fear change.
 
Or at least Garth Algar, the perennial loser who inhabits the World of Wayne, does.
 
Fortunately for those who like their music progressive with a healthy side serving of eclecticism, this is something Losers collaborators Eddy Temple-Morris and Tom Bellamy could never be accused of.
 
Temple-Morris, the multi faceted DJ and musical provocateur behind XFM's The Remix, and Bellamy, guitarist formerly of experimental rockers The Cooper Temple Clause, are Losers; and Beautiful Losers is the bastard offspring of their collective musical loins.
 
Having cut their teeth as a duo remixing rock royalty such as Prodigy, Placebo and Rage Against the Machine, Temple-Morris and Bellamy's debut album is a strange concoction that incorporates as many influences as these two can cook up between them.
To judge from the ingenuity on offer, I'd suggest a double album wouldn't afford these two enough space to capture all of their musical ideas.
 
Beautiful Losers gently eases the listener into the dance, rock planet these two live on; with some ambient styling's that wouldn't appear out of place on one of those increasingly generic Ministry of Sound chill out albums they desperately pedal every year.
But the opening tracks merely act as an aperitif for what's to follow.
 
Samples and sonic effects are the order of the day, as layers of hypnotic sounds dominate the mood of Beautiful Losers.
Flush, the first single to be taken from the album, is an aggressively infectious slice of grime that throws guest vocalists Riz MC and Envy into competition against each other for break up bragging rights.
The power of this track, and the album as a whole, lies not in the oft tiresome lyrics, rather the way Losers turn these vocals into an added musical element that complements the more bona fide instruments on offer.
Film references abound, with Never Ment To Be built around a sample from Wayne's World and a slightly more obscure line from Back to the Future injected to the mix of Talk To The Hand.
A stripped down version of Jane's Addiction Summertime Rolls, featuring guest vocalist Brian Molko, wraps up the album, bringing the listener gently back down to earth.
 
Eddy Temple-Morris and Tom Bellamy have created an album with a real sense of identity and purpose here.
Unlike many modern albums, Beautiful Losers takes hold of your faculties and simply demands you invest an hour of your life to the musical odyssey they want to take you on.
I'd suggest you take a leaf from the book of Wayne and Garth.
And party on with the Losers.
Jonathan Campbell