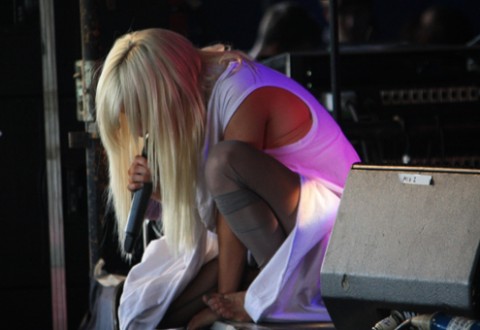 Another all-day festival, another breathless attempt to speed stage-to-stage, shoving kids with Bratwursts in hand for that ideal stage view. With seven or so stages and a few dozen bands crammed in one day, the Field Day extravaganza was meant to be as exhausting as it looked.
I got 99 problems and the festival animal is one.
I'm pretty sure this ain't a lyric from one of Jay-Z's signature songs, but it's something that was embossed upon my Wireless experience none the less.
Perhaps the venue was the root of the problem?