The Many Saints of Newark Review
Woke up this morning and got myself off to a screening of the highly anticipated Sopranos prequel, The Many Saints of Newark.
Fair warning though, if you haven't seen The Sopranos watching this film – or reading my review – will whack you over the head with a litany of spoilers.
So, we've gone back in time to the not so swinging sixties and Tony Soprano is little more than a fat, 10 year old kid wobbling around his neighbourhood.
It's his father and uncle – Johnny Soprano and Corrado 'Junior' Soprano – who are the made guys running New Jersey, and they're not doing that on their own.
Their merry gang of mafiosa include the familiar names (if not faces) of Paulie 'Walnuts' Gaultieri, Silvio Dante and Salvatore 'Big Pussy' Bonpensiero, as well are some unfamiliar names like Dickie Moltisanti, whose heir will be a lot more recognisable to Sopranos fans.
And it's Dickie's story that is told in The Many Saints of Newark.
As with pretty much every Italian mobster film, this one's all about family – so it's fitting that we're introduced to Dickie Moltisanti as he greets his father on his return from Italy.
Stepping on to the docks from a cruise ship with a new wife who's young enough to be his granddaughter, 'Hollywood Dick' Moltisanti certainly lives up to his name.
His son Dickie does his best not to stare at his new 'mother' – but a young Tony Soprano, who Dickie's brought along for the ride, has no such familial ties.
Dickie doesn't have a son of his own – yet – so he's taken Tony under his wing, which certainly jumps up a notch after Johnny Soprano is jailed for 5 years.
Something else that jumps up a notch are the racial tensions in New Jersey, fanned by the flames of indiscriminate police brutality against the black community.
I guess some things never change.
Unlike the rest of his mob though, Dickie has no inferiority complex when it comes to race relations, evidenced by one of his most trusted allies Harold McBrayer.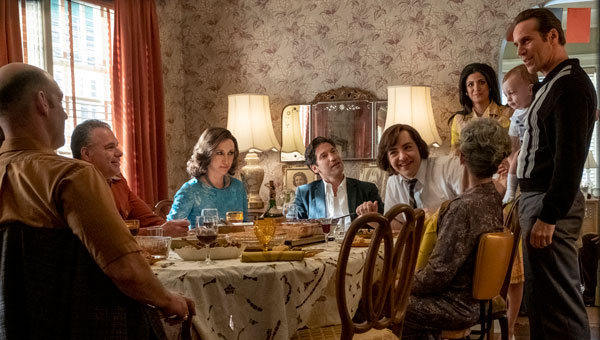 The colour of Harold's skin brings out the worst in Dickie's 'family', and as tensions come to a head for the Moltisanti's of Newark, new gangsters are both lost and born.
Pitched as a coming of age prequel for Tony Soprano, The Many Saints of Newark is actually something else entirely, with the fledgling future mob boss relegated to a supporting character.
This story is all about the Moltisantis, as we watch three generations of this family play the cards they've been dealt.
And trust me, they're no saints.
Alessandro Nivola plays Dickie Moltisanti, tying the various strands of this story together with some echoes of Tony Soprano himself; a conflicted man capable of both good deeds and bad, though obviously the latter outweigh the former.
Mobster royalty Ray Liotta plays both Dickie's father and his jailbird uncle in a dual role that allows Liotta to showcase his signature intensity through two very different vessels.
And then there's Christopher Moltisanti, with Michael Imperioli returning from beyond the grave to narrate the tale of his father.
First off, fans of The Sopranos can relax – The Many Saints of Newark is not only a good film in its own right, but it's tone and feel fit seamlessly into the now iconic world that David Chase has created.
Chase has returned to writing duties here, and his juxtaposition of made men who are also family men again blurs the lines between good and evil, as even characters we want to root for show their true colours in the end.
Michael Gandolfini plays the teenage Tony Soprano, manfully filling the shoes of his father James – but wisely, Chase doesn't make Tony Soprano the heart of this film.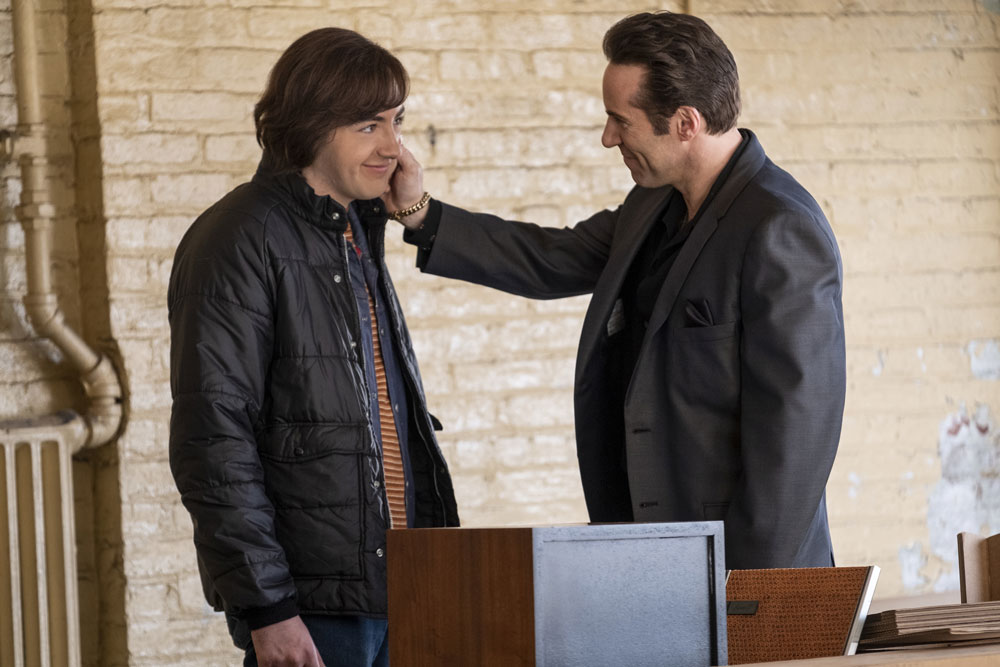 Younger versions of favourite characters are mostly present and correct, though some of these early iterations veer too close to caricature for comfort, and the violence here feels more graphic and shocking than anything I remember from the tv series.
But it also feels like Chase's storytelling has jumped forward even as they go backwards, with the backdrop of real life race riots adding another dimension to the tried and tested recipe of Italian mafia tall tales
By the end, there are still a few loose ends to tie up – so I wouldn't be too surprised if an extended Sopranos 'universe' continues on a big or small screen near you in the not too distant future.
As for The Many Saints of Newark, you don't have to stop believing to buy into the future past of a young Tony Soprano.
Jonathan Campbell