Oslo, August 31st Review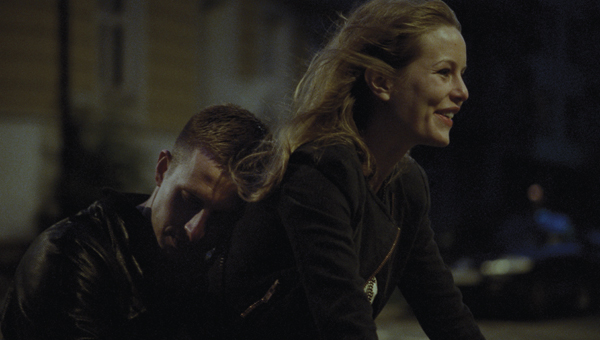 Is it a wonderful life?
Oslo, August 31st begins in uninspiring fashion as a montage of everyday Norwegian folk recount long forgotten or broken memories from their past lives.
This frames our introduction to Anders; a vaguely handsome, vaguely ageless thirty something guy with a predilection for drugs.
Having woken up in bed with a beautiful woman he seemingly doesn't remember, Anders takes the entirely logical decision that he should try and drown himself.
Poor lamb has all the problems in the world.
Having failed in his attempted suicide, Anders moseys on back to his rehab centre where he's finally managed to kick his myriad narcotic habits after years of dependence.
Only problem being now he's clean and taken stock of what remains of his shattered existence, Anders no longer sees the point in living.
On day release from rehab to attend a job interview that he inevitably sabotages in brutally honest fashion, Anders instead revisits his old friends and family, or at least tries to, as he wrestles with whether he should carry on rebuilding his life or take another stab at exiting this plane of existence.
Oslo, August 31st is a slow burner of a film that sort of leaves you cold at first sight, but by its climax this film will have grabbed hold of your synapses with it's challenging discourse on our way of life and the merits of self destruction.
Integral in the process of making you forget you're actually watching a film is Anders Danielsen Lie, as antihero Anders.
As Anders journeys from despair to affirmation, rejection to acceptance, it's easy to forget Lie shares only a name with his character; his portrayal of a man at odds with this life he finds himself in coming from such a real part of him.
Adapted from Pierre Drieu La Rochelle's book Le Feu Follett, Oslo, August 31st won't be to everyone's tastes.
It's a rambling 3 am conversation with the first non-fake person you've met after an all night clubbing session that strikes at the heart entirely because of its genuine nature.
The excellent score in the second half of the film complements Joachim Trier's sparse directing, allowing the actors and script to do all the talking.
Whether life is wonderful or not is something we all have to decide for ourselves.
But there's no doubting Oslo, August 31st is a wonderful film.
Jonathan Campbell