The Big Picture DVD Review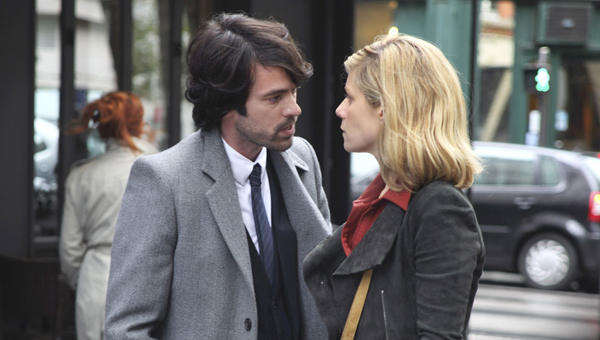 If you stood back from your life, would you like what you see?
Pounding out a steady rhythm on a treadmill in his home office, a good looking yet dishevelled thirty something man is running to stand still.
This is Paul Exben, a man who once wanted to be something but has long since settled into a well paid job and lifestyle at the expense of his own dreams and ambitions of becoming a photographer.
But then Exben doesn't really mind paying this price as it affords the people he cares most about in life, his wife Sarah and two adorable young sons, the freedom to have whatever they want in their lives.
Though perhaps the price is greater then he thinks.
As Exben becomes ever more entrenched in his half life, his spouse gradually becomes less enamoured with him.
The man she shares her life with now may look just like the one she fell in love with, but he's not.
With their picture perfect, picket fence house lifestyle exerting even more strain on their imperfect marital bliss, Sarah feels the need to look outside of her marriage for another paramour.
But Sarah's dangerous liaison sets in motion a series of events that turn the man she used to love into someone she wouldn't recognise.
Based on the novel of the same name by Douglas Kennedy, The Big Picture starts off as a taut and interesting thriller about the effect not following your own path can have on the foundations of your reality.
Yet while the opening act draws you in, the film jack-knifes soon after and the intrigue of what will happen once Exben discovers his wife's extra marital affair swiftly dissipates as a far less compelling scenario plays out.
In fact, the story has something of a cut and shut feel to it. As though Kennedy had come up with two different stories to write, but couldn't really flesh either one of them out into a fully fledged story.
So loose ends from the first half of the film are conveniently left untied, as is the destiny of The Big Picture's protagonist, in a somewhat unsatisfying ending.
Romain Duris is suitably efficient as Paul Exben; a butterfly boy who wears a man's suit and life rather well, yet scratch the surface of this superficial exterior and you get the feeling his façade would come tumbling down.
Of the others, only Catherine Deneuve stands out as Exben's senior business partner and surrogate maternal influence.
So taking a step back to put The Big Picture in perspective, it doesn't compare favourably with its cinematic contemporise.
Jonathan Campbell