Le Havre Review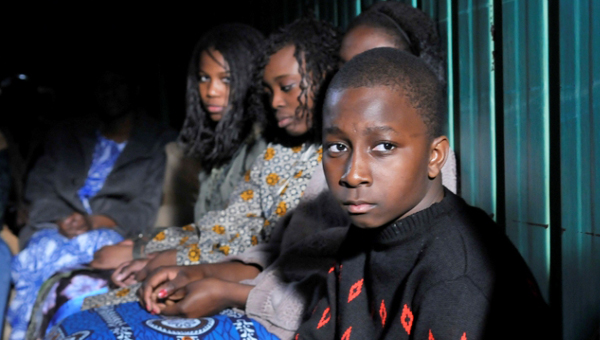 While the chilling exposure of the gritty side of suburban life has become a staple of many contemporary Swedish directors, and the Alfredson directorial brothers attracting world-wide interest with films like The Girl Who Played With Fire and Let the Right One In, what of their neighbouring Finland?
For thirty years now, Aki Kaurismäki has wilfully insisted upon highlighting the humanity that lies in us all through his sensitive, low-key films that have been championed by film critics but have largely ignored by mainstream audiences.
Ten years after his Oscar nominated gem The Man Without A Past, another bunch of lovable everyday characters you'd expect to find in a Kaurismäki film are duly present in his latest offering, Le Havre.
The gloriously named Marcel Marx is a former author who has retreated into a voluntary exile in the titular city of the film. A typical day in his life consists of working as a shoe-shiner, going to his favourite bar for a drink before returning home to his lovely and caring wife Arletty.
But Marx's regular routine is disturbed when Arletty gets seriously ill and has to be transferred to hospital. On top of this, Marx also discovers an underage refugee from Africa who is being sought by the authorities.
With the help of his close neighbourhood friends, Marx tries to find a way for the little boy to travel to London so he can reconnect with his mother in hope of a fairytale like happy ending.
Tackling serious issues such as illegal immigration is a daunting task for any filmmaker; be overly serious and you end up becoming unbearably preachy, take a more light-hearted approach and you run the risk of condemnation for being offensively shallow.
Thankfully, Kaurismäki walks the thin line between comedy and drama with enviable ease.
Television and radio broadcasts reporting the sound and fury of angry protests are used as background noise for numerous scenes in Le Havre, tactfully highlighting today's financial and political crisis that makes the long lasting issue of refugees ever more difficult to solve. The lingering camera shots on tired, expressionless faces make an even more poignant remark on the constant challenges of everyday life.
Ever the gentle soul, Kaurismäki can't resist offering his characters some glances of happiness and afford them the opportunity to showcase their humanity. Even the fastidious inspector Monet who represents the bureaucratic, austere police authority has been given some positive traits.
The dreadful possibility of the film succumbing to sentimentality is masterfully avoided by the Finnish auteur, thanks to his knack for deadpan humour and characteristic minimalist style that refuses to force a smile or half-earnest tear. Instead, following the tradition of great French filmmakers such as Marcel Carné and Robert Bresson, Kaurismäki aims to highlight the poetry that can be found in our everyday life.
In a year where nostalgia for cinema's good old days has been brought back into focus, it will be a real shame if audiences do not embrace Le Havre; a film that offers the myriad joys of the seventh art in their purest from.
Apostolos Kostoulas