The House I Live In Blu-ray Review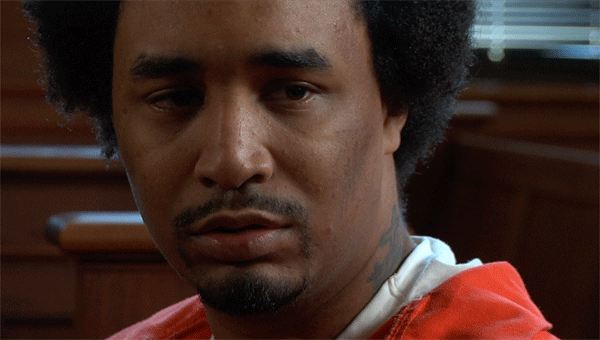 You wouldn't believe how many folk have confused me with being a drug addict.
There was this doctor when I was a mere babe in arms who, rather than simply accept that I was ill, was convinced I'd taken some drugs.
One hospital admission coupled with a suspected case of meningitis later sure showed him.
Last year a small man with a complex to suit accused me of taking drugs at his venue because I'd used the men's during a film, though only after beckoning one of his seriously large bouncers over for protection.
After all, us addicts can be very unpredictable.
And last week my flatmate's dad presumed I was a drug fiend because my hair isn't particularly short.
If I was a less experienced fellow, I might have taken this to heart, but when you're as wise as I am now you get to grips with a little something I call the human condition.
So my doctor thought me an addict because that's all he sees in kids who come to him, the small club owner did likewise because he takes drugs in club toilets and my flatmate's paterfamilias proceeded to tell me about all the drugs he took in his youth, when his hair was long.
Projection's a funny thing.
The rationale behind america's war on drugs is a whole lot harder to pick apart, but that's what filmmaker Eugene Jarecki's done in his excellent documentary The House I Live In.
Being born into an affluent jewish family, Eugene doesn't immediately strike you as the type to dig into the history of america's forty year war on drugs.
But, like any family of means, Eugene had a nanny when he was young; a black woman by the name of Nannie who'd help out with things around the house.
Not exactly a house slave per se, just the modern equivalent of this.
So house servant I guess.
Still, Eugene was always close with his Nannie as well as her own children, so when her own son died of a drug overdose it sparked the director's curiosity into uncovering the truth behind america's failing war on drugs.
Did you know that america has spent more than one trillion dollars on this war, yet statistics would show you that things are worse than ever?
Now the media would have us believe that the fault lies with one of society's many ne'er-do-wells, and it's usually some ethnic minority that gets fingered with the blame.
But Jarecki doesn't have to go too far out of his way to blow this smokescreen away.
Take crack for example; actually kids, don't take crack.
Or rather if you do, don't get caught in america, because the laws for possessing crack in the land of the free are 100 times more severe than for possessing cocaine.
Which is funny because crack is derived from cocaine, so why the discrepancy in prison sentences?
Well, why don't you think about the kind of poor folk you typically associate with using crack, as well as the rich businessman stereotype cocaine seems to be so very fond of, and you might be able to connect the dots.
To be fair, Obama has since addressed america's laws on crack so that now they're only 18 times more severe than for cocaine.
Which still makes absolutely no sense.
This is just one of a number of revelations Jarecki holds up to his cinematic magnifying glass, the most damning of which is the level of collusion between local government and the increasing number of privately run prisons in america.
Put bluntly, capitalist america can no longer afford to have empty prisons if the rich are to carry on living the privileged lives they've become accustomed to.
And they will carry on, so someone's going to have to pay the price for this.
The House I Live In is both fascinating and essential viewing, but because it's one of those films about what's actually going on in the world around us instead of distracting our poor little minds with big explosions or famous faces, it'll most likely fly under the radar.
So while it may be confusing to watch a film like this, you'll only end up more confused if you don't.
Jonathan Campbell