Bleed For This Review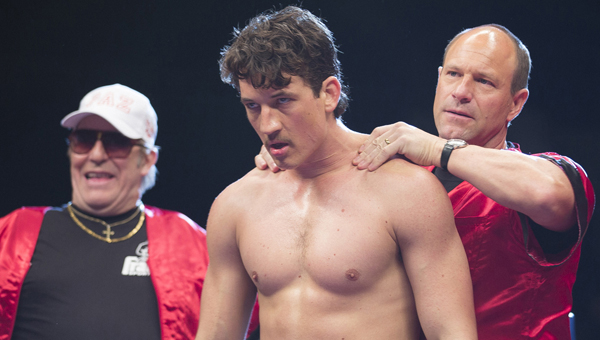 It's funny how often fact turns out to be stranger than fiction.
Just ask Vinny Pazienza, an american boxer whose real-life story has now been immortalised in Hollywood's latest boxing biopic Bleed For This.
Back in the eighties, Pazienza was a talented young boxer with more brawn and heart than brains, but he was at least savvy enough to realise this.
And as long as boxing gave him and his entourage access to the hard-living lifestyle they'd come to enjoy, Pazienza seemed happy with his showboating lot.
Especially if this meant fast women throwing themselves at him in the process.
But with his career heading towards a dead end by the early nineties, and his promoter lining 'The Pazmanian Devil' up as a springboard for more focused boxers to take their shot at glory, Pazienza is introduced to a new trainer Kevin Rooney.
With both of their respective careers on the slide, Rooney brings a new perspective and direction to Pazienza's boxing career, with startling results.
As he looks set for success though, Pazienza's taste for the fast life puts him in the ring with the greatest battle of his life.
There's something about boxing that naturally lends itself to cinema, and Bleed For This is no exception.
For me, it's the visceral fight for survival and then supremacy that we so often in the natural world – only the setting is the very unnatural world mankind has created.
I can even imagine David Attenborough commenting on a boxing fight in that inimitable style of his.
Throw in an unexpected twist and the story of Vinny Pazienza needs no embellishments to make it compelling.
Truthfully, if Bleed For This this wasn't a true story I'm not sure anyone would believe it.
Miles Teller is charismatic as Pazienza, and is fast becoming Hollywood's go to guy for playing leads with scars, courtesy of his own car accident during his younger days.
Aaron Eckhart transforms himself from a square jawed Hollywood heartthrob into a balding, pot-bellied mid-life crisis mess as Rooney and Ciaran Hinds is brilliantly larger than life as Pazienza's father, Angelo.
Bleed For This is a fine film about the human spirit and an incredible against the odds comeback, but it might struggle to deliver that knockout blow beyond guys who like sports.
Jonathan Campbell