James Bonney MP Review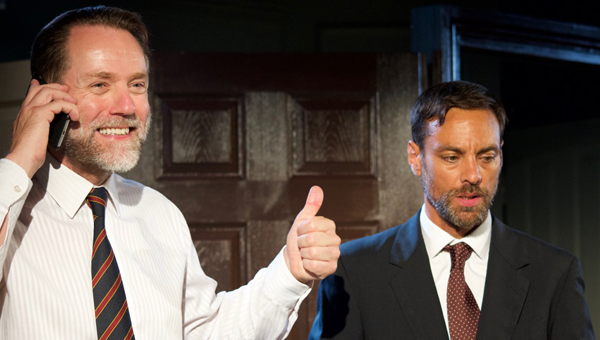 On a blisteringly hot summer's day SBC's premiere theatre correspondent was exiled to a Gulag in South London as punishment for the rather unfortunate misdemeanour of missing the odd deadline or few.
His tail firmly placed between his athletic but sweaty legs, this noble writer silently boiled in the sweltering heat of a Northern Line pressure oven as he contemplated his predicament. The only thing stopping him from caramelising with anger was the icy threat he had previously received the previous afternoon from his fur-lined editor.
Apparently it is now vital that the sensitive snowflake luvvies gadding about town must always have their collective ego-massaging reviews delivered at the agreed time.
Surely allowances could be made for a writer of his ability. After all the best things in life are worth waiting for.
Like the first flushes of true love. Kisses, stolen when nobody is watching. A cool beer at the end of a hard day at work.
Or an impending socialist government.
Set in the context of The Labour Party's attempted executive coup of Jeremy Corbyn last summer, Ian Buckley's James Bonney MP is a small scale play about a jaded backbench Blairite Labour MP fighting a professional war on two fronts.
First there is the urgent requirement to claw back the Parliamentary Labour Party from political obliteration at the hands of its mung-bean popping, nationalising leftie leader. At the same time he attempts to suppress an internal uprising and vote of no-confidence from within his own overlooked constituency.
Bonney, played by Andrew Loudon, must also find the time in his hectic schedule to conceal an affair from his loyal wife Christine with a young, beautiful and demanding diary secretary.
To add further to the confusion the leader of Bonney's internal constituency opposition, the idealistic young party upstart Malcolm Rose, also happens to be dating his own daughter.
James Bonney MP treads a well-worn path of the political and personal; the ambitious MP and his craven pursuit of power and conquest. The subsequent wreckage of a devoted family caught up in the cross fire and left behind in the rubble.
But rather less charismatic than an Urquhart or Underwood, the protagonist is almost the victim of the piece, pushed and pulled to wherever is expedient by the stronger forces around him.
This was somewhat disappointing. Perhaps it was a mistake to expect James Bonney to be more of a B'Stard.
After all who doesn't love a bastard?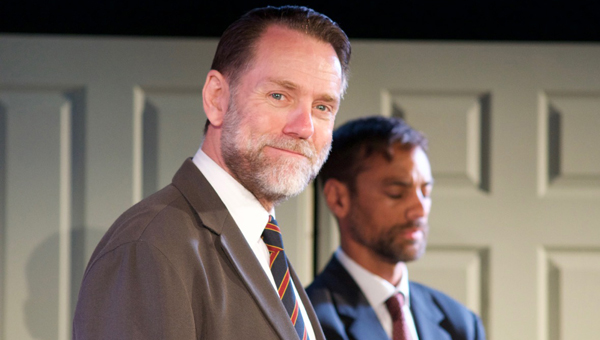 All of this adds up to a play which ultimately falls between two stools. It is not written with suitable depth to be accepted as hard-hitting drama, nor is it funny enough to be a political comedy of errors.
The direction and staging are both clever, the performer's on set adaptation of folding walls between scenes almost appears to add to the narrative. The performances from all are engaging, particularly Ciaran Lonsdale as the idealistic, loquacious and occasionally pompous 'progressive socialist' Rose.
It is also unfortunate for the author that, in these unstable times, a story related to events not twelve months previous already feels dated within the context of the current slow-motion car crash shit show.
By far the best thing about the evening was the air conditioned oasis of cool in the theatre itself, in an upstairs room of the White Lion pub in Kennington. So refreshing was it that I could have happily stayed there all evening watching Michael Gove conjugate Latin verbs whilst seductively disrobing.
However a couple of hours spent away from the bustle watching perfectly charming political fun and games are a more than passable way to wile away a balmy summer's evening, sheltered from the urban furnace. Or the judgmental glare of an impatient editor.
Frank Gardiner