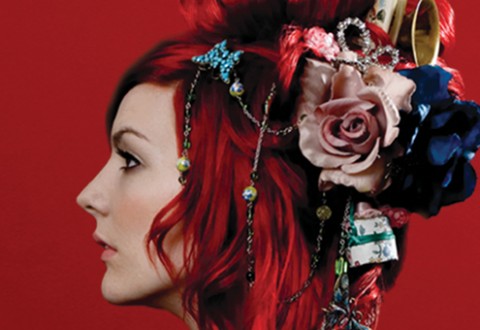 If you went down to the woods today, I wouldn't be at all surprised should you find Gabby Young And Other Animals providing musical entertainment for their fellow woodland creatures.
Either that or they'll be breaking bread with their animal brethren.
Hail to the Chief.
At least, that's what the cringe inducing press release that accompanies Chief's Modern Rituals would ask of its intended audience.
Personally, I'm more in favour of sending this sentiment on an indefinite hiatus.
And if this American four piece happen to find themselves along for the ride, I wouldn't object.
I "heart" girls.
Which would appear to place me in the minority of y chromosome endowed characters in The Girl With The Dragon Tattoo.
Or to use the film title in its native tongue, "Men Who Hate Women".
We fear change.
Or at least Garth Algar, the perennial loser who inhabits the World of Wayne, does.
Fortunately for those who like their music progressive with a healthy side serving of eclecticism, this is something Losers collaborators Eddy Temple-Morris and Tom Bellamy could never be accused of.