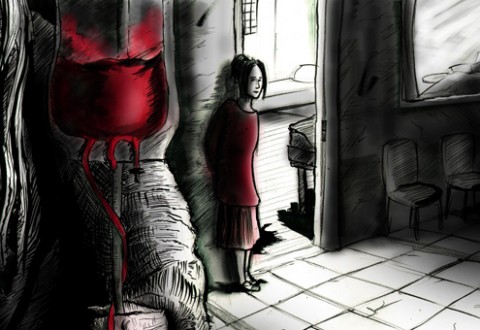 There is a sick old woman who walks the wards in her slippers and gown, dragging a metal pole on the ground on creaking wheels.
A bag of blood is tied to the top and from it, plastic tubing worms down sharp red, to drip blood to the needle in her arm. Her dead fish mouth hangs half open, sucking in dry air with difficulty.
She groans as she trudges along.