Martyn: Ghost People Review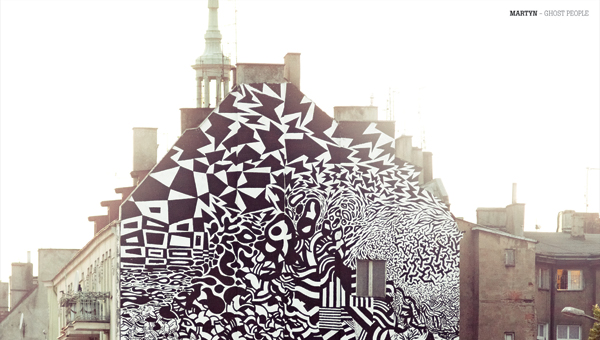 If your child told you they were listening to the new Martyn record, you'd probably feel an initial sense of relief. The name alone invokes images of some new pop singer cheekily winking to his adoring fans, acoustic guitar in his hands and a family friendly attitude in his heart.
Perhaps you'd revise this opinion upon learning of the Gaelic spelling of his name. Yet while this Dutch DJ's name suggests an affinity for Ireland, the only thing he has in common with her most incendiary of sons is their capacity for explosive acts in London.
Martyn's new release sees him refine his signature musical technique of splicing familiar beat patterns reminiscent of funky house, dubstep and garage before layering them upon each other in his own indomitable style.
Ghost People is chameleonic bass driven mellow dance music with little regard for the boundaries of musical genres, standing miles higher than many other recent additions to electronica's sonic skyline.
To borrow from one of hollywood's most loved idiots, Ghost People is like a box of chocolates with each tune having a slightly different texture and taste. But no matter how the flavour may change, you're still very aware that they all came out of the same box.
Beginning with the deliciously mellow and trancey Love & Machines, the ever eerie Spaceape delivers futuristic prose on the gradual amalgamation of humans and machines and the place love has in his vision of our future.
Being a staunch Transhumanist myself, I really dig this opening lyrical chapter and languid musical vibe which seems to have become a staple introduction for many modern electronic albums.
Viper is up next, departing on an altogether unexpected runway. Hard hitting robotic rhythms sounding like they would be better synchronised with the clash of hammer and grinding of saw then me delicately cracking eggs in my north-west London abode.
Cherry picking songs off Ghost People would be greedy though, as this record is best appreciated for its complementary mix of flavours. And nobody wants to be that guy who eats all the best chocolates as its being passed around the room.
If I had to choose just one stand out track though, it'd be the nine minute electro powerhouse We Are You In The Future; a track which echoes with the influence of fellow European producer Lindstrom particularly from his debut album Where You Go I Go Too.
We Are You In The Future is progressive in all the right places, with beautifully subtle transitions bridging different parts of the track. Its petals bursting, spring lamb being born, flowers in bloom good springtime vibe is just the pick me up for these cold autumn mornings.
Martyn has taken a British way of approaching bass driven, electronic music and turned it into a very international affair. With traces of native dance music from a kaleidoscope of different cultures, DJ's the world over will be more than happy to lead the masses into ecstasy with this lively yet chilled out record.
If Ghost People were a country, it would be a benevolent empire seductively assimilating one neighbouring country at a time with its stereo speaker tanks and sub woofer grenades.
I dare say leaving your child alone in the same room as Ghost People will irrevocably change them; from whatever they were, to a hip young reveller with a penchant for experimental electronica and a disdain for musical pigeon holing.
I can see them at the forefront of Martyn's next sweaty, live crowd now, basking in the ambience served up with their dilated pupils and glow in the dark paint smeared across their faces. All ready to offer up their souls to the gods for a mixing deck and a happy meal.
Kareem Ghezawi