Dreams Of A Life Review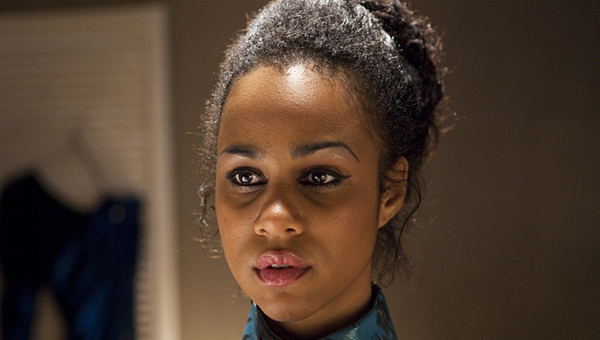 If you died, would anyone notice?
For most of us, this seems like an absurd question with an obvious answer. But for Joyce Carol Vincent the reality was far more complex.
In 2006 a woman's skeletal remains were found amongst some half wrapped Christmas presents in her Wood Green apartment. Vincent's body laid there undiscovered for three years, without a single enquiry made by either her friends or, most disturbingly, her family.
This seems incomprehensible, even more so when you learn that Vincent was an attractive, ambitious and well liked woman who could count musicians Gil Scott-Heron, Jimmy Cliff and even Nelson Mandela amongst her acquaintances.
Which is what makes Dreams Of A Life even eerier.
Carol Morley's film is a beautiful piece of reflective cinema, a story that many would not choose to listen to but one that needs to be told.
Investigating the life of her ill fated protagonist, Morley attempts to solve the mystery of Vincent's existence and sudden disappearance.
Dreams Of A Life attempts to piece together what was going through Vincent's mind in her final moments of despair, creates a psychological profile with information gathered from her friends, family, partners and colleagues.
Reconstructions of Vincent's troubled childhood and secretive adulthood are interwoven with these interviews, some of whom are still visibly wracked with guilt at never having made contact in the three years she was presumed missing.
An innovative blend of documentary and drama, Dreams Of A Life touches new ground both in terms of subject matter and filmmaking; part celebration of a life lived and part exploration into the circumstances that led to an unexplainable tragedy.
Morley asks unsettling but important questions about community, communication and contact in a fast moving 21st century world.
How a person can slip through the cracks in a bustling metropolis like London, lying dead with their TV on for three years in our supposed age of communication, just boggles the mind.
It would seem the more connected our world becomes, the more distant we become from each other; and this is demonstrated to the extreme with the life of Joyce Carol Vincent.
The most powerful message Dreams Of A Life holds is as a reminder to check up on that old friend of yours you've been meaning to get in touch with, and to keep in touch those people in your life who you truly care about.
For me, Vincent came to represent the downtrodden and forgotten people in our society. While we chase our dreams and our fun in London, there are many for which these lie tantalisingly out of reach.
Whether their obstacles to achieving this are psychological, financial or personal perhaps some of our destines are already written in the stars.
If that's true, then our celestial author better take notice of me and have something great in store lined up for my future.
Kareem Ghezawi