Electric Guest At The Garage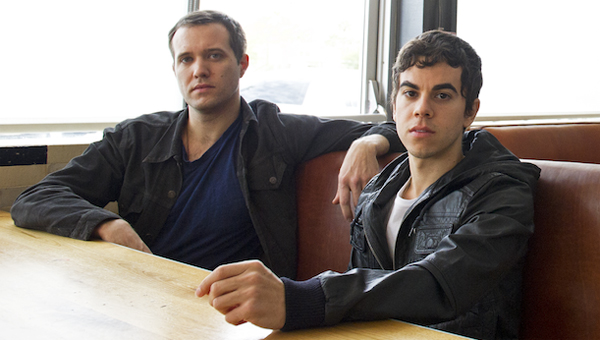 The Grey Album. Gnarls Barkley. Gorillaz' Demon Days. Beck's Modern Guilt. The Black Keys. Broken Bells.
There's no denying Brian Joseph Burton, better known as super-producer Danger Mouse, and his effect on 21st century music; bringing his alternative, neo-psychedelic trip-hop sound with him wherever he goes.
Responsible for some of the most critically-acclaimed albums of the last decade, Burton also has the Midas touch when it comes to lending artists an element of critical credibility as well as his production excellence.
The latest artist to benefit from his, ahem, magic wand is Electric Guest; an excellent up-and-coming electro-indie duo from Los Angeles who played their very first show this week at the underwhelming Garage venue at Highbury Corner.
Pint-sized frontman Asa Taccone and his travelling band played to a small but devoted crowd, with the lead singer showing an impressive on stage persona. A natural showman full of impassioned, animated gesticulations, lively hand-claps and boogie twirls, Taccone did his best to drum some excitement up in a largely ambivalent crowd.
Electric Guest's sound has Danger Mouse's dna smeared all over it; combining Taccone's soul-tinged, pipe-thin falsetto with some shuffling beats and throbbing synths.
With its bone-rattlingly funky bass line getting feet tapping and shoulders bopping, Awake was one of the highlights of the set; whilst the satisfyingly sticky-slow beats of Amber also proved to be a crowd pleaser tonight.
On Electric Guest's debut album Mondo, Taccone displays a natural talent as a vocalist with his delicate and precious-sounding falsetto seeping into tracks like honey soaking through bread. The frailty of his voice doesn't translate so well to the stage though, and at times his high-pitched squeals were almost inaudible and most certainly lost on the audience.
Which is a crying shame, as Taccone's delivery in the studio is one of the key strings in this Los Angeles duo's musical bow.
With their hyper-produced and undeniably polished studio album, Electric Guest are one of those acts whose glossy sound was always going to run the risk of losing something when translated to a live arena.
And the guys threatened to fall down because of this; without their mixing desks and effects to hide behind, Electric Guest sounded a little flaccid and exposed when they get things wrong.
But when they got it right, it really works; the trip-hop funky shuffle of American Daydream was contagious and had the impassioned crowd nodding along or shuffling about as if they were at a Jurassic 5 gig.
Finishing with Mondo's excellent lead single This Head I Hold, Electric Guest showcased their talent for fast and funky electro-tinged pop music as Taccone burst through the song like a crazed preacher fervently spreading the word from on high.
Whilst their first performance in the UK proved their live shows need a little tweaking, there's no denying Electric Guest, with their originality and stage presence will be big once their album drops at the end of April.
Tom Hoare