The Mars Volta: Noctourniquet Review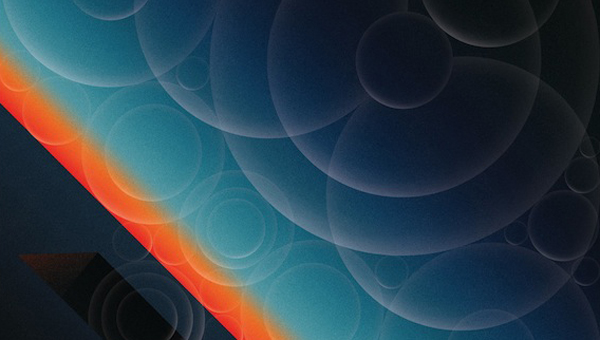 Creation is born of destruction.
It's a popular theory espoused by psychologists and artists as renowned as Sigmund Freud and Picasso amongst many others.
And as far as the best musical interests of The Mars Volta are concerned, the time may have come for them to destroy what they have created.
Let me start by saying I'm a huge fan of the band, especially the twin towers of talent that are Cedric Bixler and the prolific Omar Rodriguez.
From their early days of At The Drive In, whose impending reunion now makes more sense, to the instrumental guitar noodlings of Omar's many varied and diverse side projects, I've followed them down every musical odyssey they've taken this past decade.
But it was always the music of The Mars Volta that moved me most, the perfect marriage of Omar's sonic experimentation with Cedric's idiosyncratic lexicon distilled into a wondrous sound that defied simple genre labels.
And The Mars Volta are still the best live band I've ever, or will ever see. I knew that even before their three hour plus, ten song set at Brixton Academy in 2008 that by its climax seemed to have transcended time and space.
So whilst what I'm about to say may sound like heresy, it comes from a place of love.
It may be time for The Mars Volta to call it a day.
Their sixth studio album, Noctourniquet, bears witness to Omar exploring new sonic territory, turning his electronica flirtation on Octahedron into a fully fledged love affair.
Of course, there are still some tracks where this experimentation manages to incorporate the best virtues of past Mars Volta records. The Malkin Jewel charts Omar's most successful expedition into manipulating synthetic effects, effortlessly merging this electronic guitar rock with Cedric's enraged and urgent vocals.
Dyslexicon even manages to capture that staple Mars Volta feeling of euphoria for a little while, as the rigid confines of its sparse, sonic opening transforms into an ecstatic and psychedelic flight towards the heart of Cedric's trademark falsetto wail.
Unfortunately, these moments stand out precisely because they're so few and far between. Highlights on Noctourniquet's second half are notable by their absence as the samey ballads of Imago, Trinkets Of Moon and Zed & Two Naughts blend uncomfortably into one another.
Most disturbing is the lack of a uniting musical theme that ties Noctourniquet together. The best thing about the brilliant albums of Mars Volta past, be it Deloused In The Comatorium, Frances The Mute or Amputechture, was the experience of listening to these records in their entirety always added up to so much more than the sum of their individual parts.
Noctourniquet doesn't feel like this at all, in fact there's so much filler here I've found myself skipping to the handful of decent songs rather than listening to the album all the way through.
Then promptly hated myself for this afterwards.
You see, I really am as big a fan of The Mars Volta as it's possible to be.
I've still got a poster of Cedric and Omar up in my room for god's sake, and I wanted Noctourniquet to be as great as their earlier albums.
But it just isn't, and The Mars Volta have been going down this road of diminishing returns ever since The Bedlam Of Goliath.
And it's not even their fault really.
El Paso's two most famous and talented sons have been so brilliant over the last decade, consistently resetting the bar for musical experimentation and excellence and this has inevitably brought some richly deserved plaudits, fame and even commercial success to members of The Mars Volta.
But maybe the gods of creativity really do dictate that true inspiration can only be borne of destruction.
And, in the hope that individual components can create music of such wonder once more, it might be time for Omar and Cedric to destroy everything that they've created with The Mars Volta.
Jonathan Campbell