The Hurly Burly Show: Naughty But Nice Review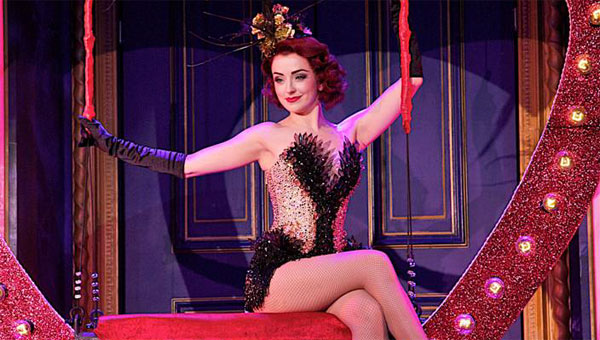 It's all about the wits.
At least, I'm pretty sure that's what the Hurly Burly's leading light Miss Polly Rae said when singing a song to describe burlesque to us.
Which I fear leaves me a little out of my league.
You see, I have none; wit that is.
And I'm a fraud.
Always have been, and probably always will be.
Any regular reader of my words or companion of mine would be able to tell you that.
Of course, more often than not, I'll be the first to bring this up.
After all, I'm nothing if not an honest fraud.
But, even by my usual standards, I'm a little out of my depth reviewing the positively delightful charms of the Hurly Burly's Naughty But Nice show.
My journalistic credibility laid naked and bare for all to see, if you will.
Still, seeing as that's precisely what the fabulous Hurly Burly girls will be doing on a nightly basis at the Duchess Theatre for the next couple of months, this almost seems fitting.
Coco Dubois, aka Joanna Woodward, plays host for the night; warming us up with some typical compere antics before the showgirls make their way on stage through the aisles, greeting audience members as they go.
Considering what these girls are and aren't wearing, this part isn't for the faint hearted.
As tonight's entertainment take centre stage, we're encouraged to whoop and holler every time they take something off.
Being the lapsed catholic altar boy that I am, this doesn't come as easy as you might think.
It is funny though, how you get brought up to treat women as a gentleman then spend the rest of your adult days discovering that's not really what most of them want.
But I digress.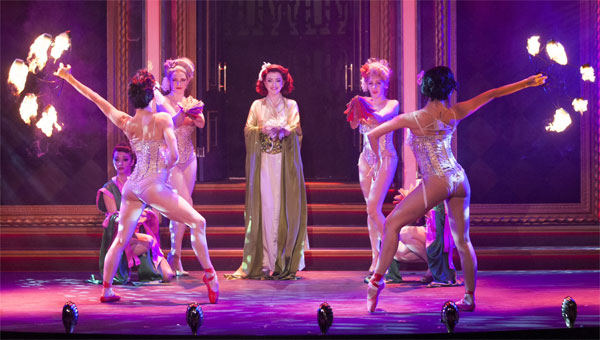 The stunning performers introduce themselves and their faux personas to the crowd, with catcalls and hollering greeting their most salacious moves and jokes and I wonder what sort of preparation it must take for this kind of fearlessness.
Performers have always amazed me so because, like any self-respecting writer, I'm happiest when I'm as far away from a stage as I can possibly get.
Opposites attract and all that, and tonight's exhibitionists are so very attractive.
I've only really seen one burlesque show before, and that was enough to dispel the poorly informed opinion I had about this renaissance art form.
You see, it really is all about the wit.
So as the Hurly Burly girls dance, sing and cavort their way through naughty but nice twists on Rihanna, Britney Spears and most memorably Olivia Newton-John, you barely notice how barely clothed the girls are.
Well, perhaps not as the girls get to grips during Let's Get Physical
The costumes are jaw dropping throughout, for more reasons than the obvious, most notably the French aristocratic outfits that when stripped away reveal skeletal petty coats and the stage design is beautifully conceived and lit to draw attention to the girl's best assets.
Their dancing.
The best is saved for last, as a ballerina's poise mixed with twirling fire and geisha girl style adds up to a fitting finale from the Hurly Burly girls to send even reluctant guests away with broad smiles across our faces.
I know because I met one as I left, his wife triumphantly gloating as she asked just how much he enjoyed the show.
And who wouldn't?
For while there's much I don't know about burlesque, I know what I like.
Wit, plural.
Jonathan Campbell