Vieux Carre Review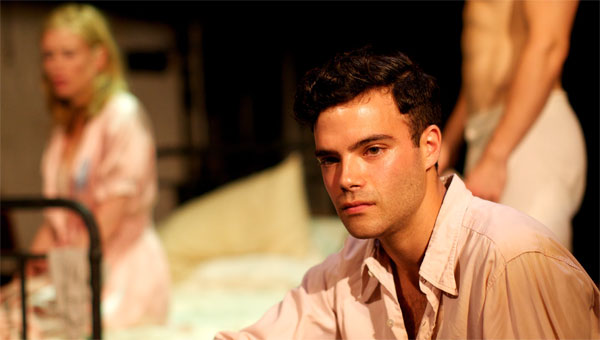 I'm often gripped with the fear of saying something unintentionally stupid.
Like a radio presenter about to interview Jeremy Hunt, the fear of muddling your words under pressure is understandable.
Less so, perhaps, when presenting yourself as a reviewer at a London theatre box office with "I'm here for the thing".
Thankfully our charming host, presumably practised at dealing with such numpties, hands out our tickets and smiles sweetly before taking our drinks order. Mrs F, my companion on this suitably balmy evening, can only look down at her dainty feet and shake her head, ruefully.
We are here to see Tennessee Williams' autobiographical Vieux Carre, a lesser known piece written towards the end of the playwright's life. The play, as with much of his other work, it is set in America's deep south; namely the steamy New Orleans French Quarter otherwise known as the Vieux Carre.
An unnamed, young and impoverished writer is travelling the road from St Louis to the Quarter, seeking inspiration and adventure. He takes up residence in a dilapidated guest house, inhabited by a selection of ghostly souls, and owned by a cruel, lonely woman, Mrs Wire, who takes a maternal shine to him.
Before long, Nightingale, an elderly and 'rapacious' houseguest, molests the Writer in his bijou living quarter. When not masturbating boys in their rooms, the dying Nightingale, riddled with TB, can mostly be found hacking up blood in his cot.
Another adjoining room is shared by the glamorous Jane, a fallen society girl with a secret and her rampantly heterosexual and muscular boyfriend, Tye. Rampantly heterosexual that is, until the princely sum of $100 is offered up to necessitate a temporary change in sexual leaning for the benefit of other desperate old timers.
Elsewhere in the house, two destitute elderly women fabricate anecdotes of dining amongst the New Orleans elite as they starve to death, whilst a fashionable photographer holds orgies in the basement.
All of these characters are repellent to the tyrannical Mrs Wire who, like a deep south version of Leonard Rossiter's Rigsby, aspires to entertain Louisiana's finest in her guest house, rather than the dregs of society that darken her door.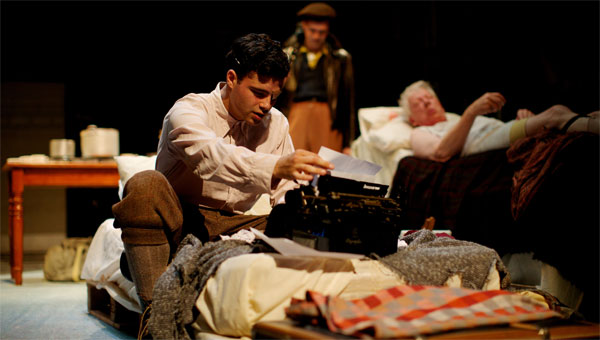 Vieux Carre was panned on its original release and this is its first production in London since 1977. Moved from the King's Head to the Charing Cross Theatre the play succeeds in evoking the rich sprit of the time in New Orleans, scenes are cut with jazz music and the costumes and staging are perfect. The occasional train from the adjacent mainline station rumbling overhead adds to the atmosphere.
The dialogue, as you would expect from a 20th century literary titan, crackles and performances are all strong, if occasionally defaulting to the melodramatic. David Whitworth's Nightingale gets to deliver the best one-liners with bitchy relish whilst Samantha Coughlan's Jane confidently walks the line between polite society and wanton abandonment.
Helen Sheals and Tom Ross Williams as Mrs Wire and The Writer develop an unlikely and touching friendship. Despite her cruel streak, the audience is drawn to Mrs Wire's vulnerability and I found myself wanting to walk on stage and give The Writer a cuddle, such was my protective instinct towards him.
Ultimately Vieux Carre is a writer's play. Williams' makes the assumption that a lack of narrative is compensated for by the audience's fascination with the characters themselves. Whilst this is certainly true and the growth of the central character does give the story a structure of sorts what we are left with is a few, interwoven, character studies. Entertaining and engaging but ultimately a little lonesome without a fully developed story to step out with.
With that, Mrs F and I stepped out onto the streets of the throbbing West End and ate some street food by the river underneath the Friday evening neon, firm in agreement that Vieux Carre is a rather likeable romp.
And that Jeremy Hunt, Culture Secretary, is indeed a rare old nit wit.
Frank Gardiner