I, Anna Review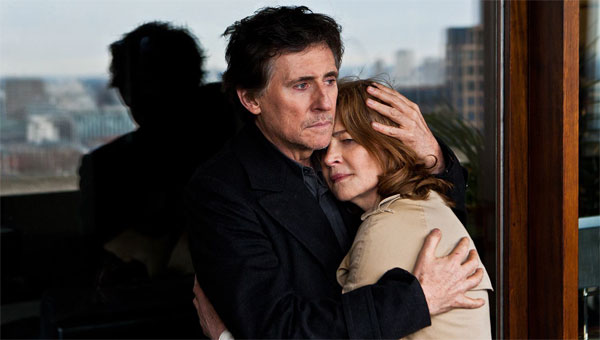 Man's greatest failing is supposed to be failing to find his calling in life, but what's a film's greatest failing?
I, Anna begins with a scene familiar to a lot of Londoners who've lived in this friendly but lonely old city.
Speed dating.
Allegra, an elegant woman in her fifties, clearly isn't, as she stands uneasily at the bar sipping down some house white and waits for someone to make eyes at her.
But she's taken good care of herself, and this duly arrives in the man shaped form of Gordon.
Spliced into Allegra's adventures in speed dating is the more sedate yet real story of Anna, Allegra's nine to five alter ego.
Or maybe it's the other way round.
Anyway, Anna lives in an upmarket apartment block with her grown up, single daughter Emmy and her baby Kara.
But things seem to be slipping in Anna's mind.
One morning she wakes to discover she's fractured her wrist, only Anna doesn't remember how she did this.
Then there's the kind police detective Bernie, who "Allegra" met at her last speed dating outing, and whose face seems strangely familiar.
As the lines between Allegra's and Anna's lives begin to blur, secrets that shouldn't have been forgotten start to resurface for our lady with two faces.
I, Anna is based on the Elsa Lewin novel by the same name, and is a sort of noir thriller that takes place against the unusual cinematic backdrop of East London; as long as you count the Barbican post code as being east of course.
As with every cinematic mystery, we're encouraged to piece together Anna's past and work out the story behind her double life, yet there's something missing from the marvellously monikered Barnaby Southcombe's debut feature film.
As stylish as I, Anna is, and there are some beautiful shots of London that frame the action here, there's simply not enough intrigue or mystery in the story to really engage the viewer.
I kept waiting for that moment where I, Anna would break free from its promising beginnings to really grab you with its story, but there's just not enough substance to back up the stylish way it's been put together and the biggest secret is far too easy to guess.
The still stirring Charlotte Rampling takes up the leading role of the mysterious Anna, though casting her in your film surely helps when she's your mother, while the brooding Gabriel Byrne plays Bernie, a detective whose patience seems to know no bounds as he helps piece together Anna's past.
The biggest draw of I, Anna is probably the score by French electronic duo K.i.D., who do more than most to create that creeping sense of fear as we follow these characters down the dark and dank recesses of their minds.
Or East London.
A man's greatest failing may very well be not finding his calling in life, but a film that doesn't make you care about the characters is just as bad.
Jonathan Campbell