Platform 33 At The Nursery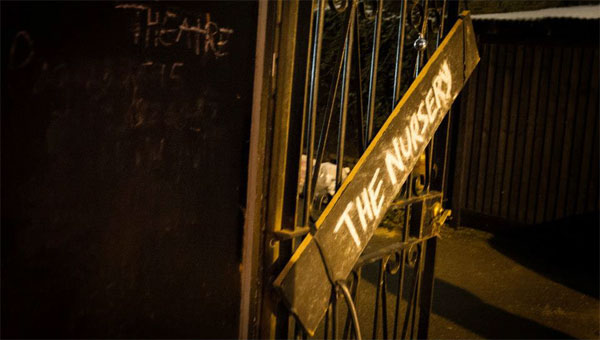 Underneath the arches, water sweats from the ceiling and drops unnoticed between patrons whilst the recorder quintet, Consortium 5, fills the air with renaissance sounds.
But I'm getting ahead of myself.
To set the scene, I'm at Platform 33's first birthday party at the Nursery; a venue spirited away down one of south London's many dark alleys where the city's newest landmark, the gloriously monikered Renzo Piano's Shard building, towers above the industrial wasteland and train tracks and like a lonely fang.
Cold and inhuman, it's hardly the venue you'd expect to find harbouring a beguiling array of performers and shivering collection of patrons.
In celebration of their first birthday, Platform 33 diverged from its standard format of 33 minute cabaret slots and focused on gathering a diverse and eclectic mix of sounds and spirits together, giving each performance group 20 minutes to share their art with us.
Up first was Consortium 5, whose eclectic array of recorder music – yes of the sort you'd play as a child – was beguiling. Who knew that recorders came in such a plethora of sizes, including these industrial Tetris shaped monstrosities and these tiny ones that looked like fat little root tubers?
The music was a mixture or modern, classical and avian inspired pieces all of which showcased the players' phenomenal ability to switch between an endless array of instruments, tones and melodies. The renaissance pieces in particular stick out and after hearing these girls play them, I'm revising my imaginings of the past to include more debauched dancing.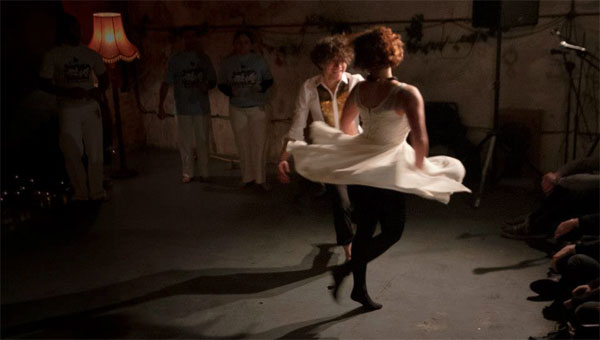 Up next was the London Brass Dectet from the Guildhall school of music and drama playing three, big and bold brass pieces. This venue seemed uniquely fitted to this ensemble, there bellowing sounds drowning out even the trains that thundered over head with heavy footed steps. Their opening piece inspired by Central Park in New York was particularly captivating.
They were followed by Rita de Vilhena and friends, who were a mixture of capoeira performers and salsa dancers. From the first acrobatic high kicks I was hooked, as they danced around the stage like fluid waves and flipped and flew so fast one often only saw a blur more than a body.
Watching them was mesmerizing, with an incredibly sensual salsa led by a man who suffered an allergic reaction to his shirt and a woman whose dance moves as well as her perfect hair ignited an un-abating sense of jealously within me most bewitching of all.
The highlight of the night however came with the Thrales Rapper Dancers otherwise known as traditional sword dancers from south London. A fusion of folk dancing, folk music, tap dancing, sword fighting and acrobatics, it's hard to really capture the sight with words.
Imagine an endlessly unfolding show of physicality, where these dancing men, linked by weapons whose swords were more like two handed wood saws made of some pliable metal, swirling about the stage in a mesmerizing display of dashing limbs and daring deeds.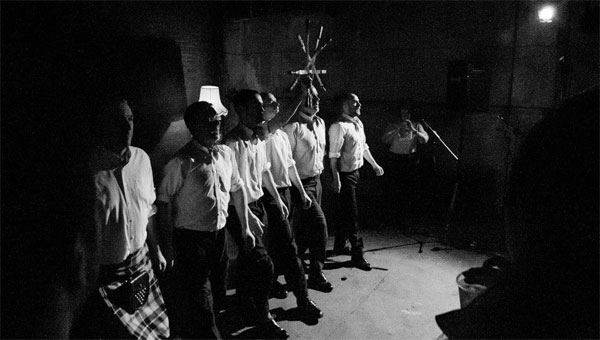 The last act of the night was Mayibuye, a jazz group from London, only recently formed playing an array of South African inspired music. Named after the Zulu word for "A longing to return" they achieved just that, transforming the arches into an evocative jazz bar right out of the sixties when South African blues was so prominent on the London scene.
It took a song or two for the crowd to warm up, perhaps because they were still so entranced by memories of capoeira and sword fighting, but once they had, the audience fell under their spell. Their highly catchy sounds soared around the space so that even the mice that live with the walls must have been enjoying themselves.
In between sets, musical interludes were provided by DJ's Gabriel Prokofiev and Nwando Ebizie, whose brilliant beats were only matched by the latter's stunning outfit as they provided an modern counter point to much of the classical music tonight whilst keeping it the spirit of the evening.
So on their first birthday party, Platform 33 kept calm and carried on showcasing some of the most entertaining and atypical performers to be found in London's art scene.
Words by Shelton Lindsay, Photography by Roxane Grant