The Perks Of Being A Wallflower Blu-ray Review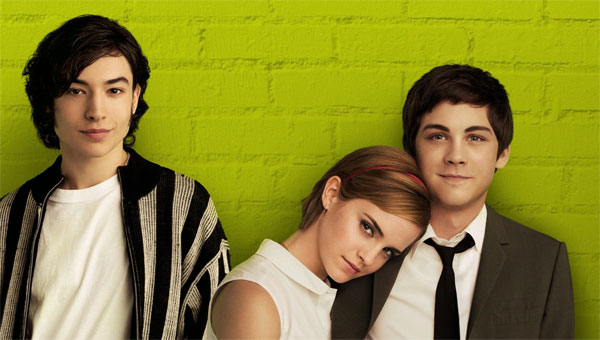 Whilst Daniel Radcliffe is faffing about with darkly-clothed females and equestrian stage productions, what, I hear you ask, has fellow Harry Potter alumnus Emma Watson been up to?
The Perks Of Being A Wallflower provides the answer, suggesting the actress formerly known as Hermione Grainger is keen to shed her girl-next-door image.
In Stephen Chbosky's adaptation of his own novel, Watson plays a particularly sparky love interest to Logan Lerman's lachrymose loner, Charlie.
In a nutshell, the film charts Charlie's entry to high school and his struggles to fit in. He soon finds himself adopted by a self-proclaimed group consisting of supposed social misfits of the high school scene.
and if being a misfit consists of moshing about on the dance floor to the strains of Dexy's Midnight Runners, or performing onstage productions of the Rocky Horror Picture Show, then I'd hate to see what being one of the cool kids looks like.
But, for the purposes of Chbosky's story, let's accept that Charlie's new-found brethren are indeed misfits; on the inside at least.
From under the collective wing of his new friends we witness Charlie develop, dare I say blossom, as an individual, as he learns about life, literature and love.
Logan is suitably nervy as Charlie. Yet for the first half of the movie, I couldn't help but view his performance as a re-tread of Fred Savage's character from The Wonder Years, replete with sage voiceover.
And this is the safe zone within which the film mostly operates. It's not as quirky a take on high school that Diablo Cody might pen, and it's not so grittily realistic that it falls into Larry Clark territory. It instead lies somewhere frustratingly in the middle.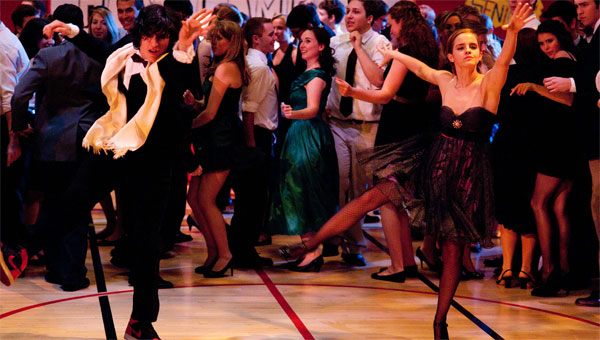 Charlie's school is populated by clichés: the closeted jock, the punk feminist, and so on. Emma Watson is endearing in her role, yet doesn't convincingly convey the wild child past that her character is supposedly escaping from.
One other false note: the main characters are well versed in bands such as the Smiths and New Order, yet draw a blank when it comes to classic Bowie songs. I mean, seriously?
The film is saved by the fact that the director adapted the screenplay from his own novel, lending it a certain authenticity.
This, coupled with the story veering into unexpectedly deeper and darker waters in the third act, puts it above your average high school-angst movie.
In all likelihood, you won't see the denouement coming, which is a welcome rarity in the genre.
Indie stalwart Joan Cusack and cult favourite Tom Savini both make appearances in small roles, while Paul Rudd plays a kindly English teacher, far removed from the usual lowbrow characters he plays.
Do not, like I did, spend the whole film expecting Rudd to blurt out some sex joke. It ain't happening.
Ultimately, notwithstanding the director's personal touch and the unexpected treatment of mental health issues, Wallflowers remains a pretty lukewarm addition to the garden of high school drama flicks.
Conor Brennan