Song for Marion Review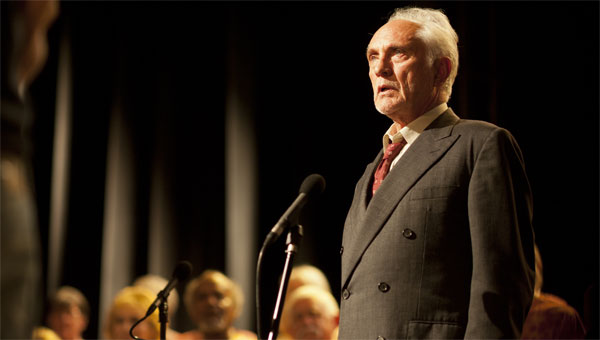 If on the news tonight you read that London has sunk under the waves of an ever rising ocean, for once it's not the fault of our energy hungry society but those who attended this morning's screening' of Paul Andrew William's new movie Song For Marion.
By the end I doubt there was a dry eye left in the audience, though strangely this isn't because Song For Marion is a fantastical crafted emotional film, but rather an hour and a half long unrelenting barrage of dramatic cinematic clichés.
The film begins with Marion, played by Vanessa Redgrave, dancing and singing her way through an OAP choral rehearsal.
Led by the effervescent Elizabeth, played by Gemma Arterton, this overage crew has a great time as they give an a cappella spin to some pop classics until Marion is picked up from rehearsal by her stodgy and rude husband Arthur who, despite his harsh exterior, clearly loves her dearly.
This vocal group seems to be the bane of Arthur's life; though he gladly takes Marion to rehearsals every day, he can barely stand the music let alone the people who go.
His only relief comes every Thursday when his son James watches his mother instead, and Arthur is able to head down to the local pub with his mates.
Yet one fateful Thursday, Marion collapses in the middle of a routine and when Elizabeth finally finds Arthur drinking with his friends he knows that his worst fears are coming true.
Given only a few months to live, Marion throws herself into choir practice and is determined to perform in her group's first judged performance. Calling themselves the "OAP'z" and signing a medley of sexy tunes, the ancient rockers manage to seduce the judge and secure a spot in the upcoming countrywide competition.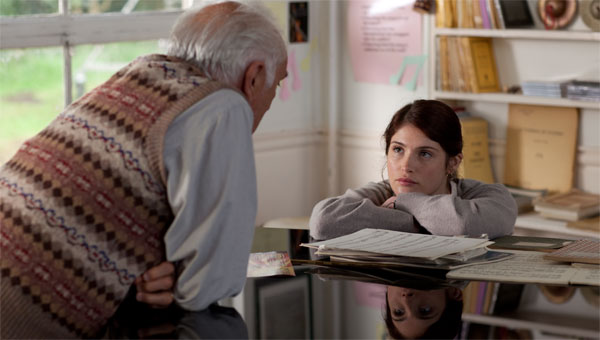 Yet this joy is short lived for Marion, who passes away in her sleep soon after; leaving her curmudgeonly spouse left alone in life and cut adrift on a sea of memories.
Harbouring a talent for singing he kept secret from the other OAP's and Elizabeth, Arthur finally begins to find his voice in the wake of Marion's death.
Song For Marion feels like an endless series of dramatic moments that eventually leaves you emotionally exhausted.
The dialogue in particular is so unrelenting, you end up veering from supressing a desire to cry or laughing at the ludicrous premise and plot Williams has come up with here.
It's so constantly over played that you can't escape, so when the inevitable Hollywood conclusion begins to loom out of the quagmire of a hackneyed plot your tear ducts only have one option; to well up and weep.
It's a lot like some made for tv mid-day soap drama with a peppering of banal comedic 'moments'.
Were it not for the fantastic performances of Redgrave and particularly Terence Stamp as Arthur, Williams' latest film may have proved utterly unwatchable.
If you're in the mood for a good cry, then Song For Marion is for you; just spare a thought for climate change.
Shelton Lindsay