The Dirty Nil Review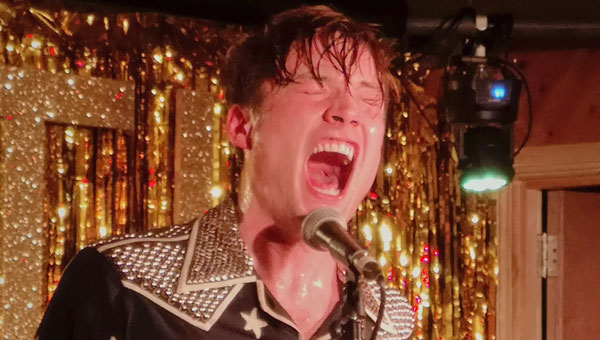 Stepping in to the MOTH Club in Hackney is similar to entering Peter Kay's Phoenix nights.
The ceiling sparkles with glitter, the backdrop on the stage shimmers with gold ribbons and a sign even informs the punters that 'Children should be off the dancefloor by 21:30'… it's a throwback to the working men's club era alright.
Some fellow gig goers tell me that Lady Gaga once played a secret show here, though I'm not sure whether this is fact or fan fiction.
I was looking forward to watching Canadian alt rock band The Dirty Nil, who are currently enjoying some moderate success with their second album "Master Volume".
The band are using London as a stepping stone between their homeland and their upcoming Germany tour, so this was a good chance to catch sight of them before they leave these shores.
The Dirty Nil arrived on stage to a capacity crowd after support band Strange Planes had whetted the crowds appetite with their tight punk melodies and rhythms.
Bassist Ross Miller was unable to complete his regular duties thanks to a recently injured hand, and instead came bounding on stage as he enthusiastically took up his role of being 'Bez' for the night.
What could have been slightly off putting only gave this now quartet added stage presence, as Miller's dancing and backing vocals were rapturously received by a receptive crowd.
Throughout, Miller and lead singer Luke Bentham came across as the original odd couple; with Bentham's ice white teeth and hometown good looks firmly reinforcing the front man ideal, while the ever so slightly awkward Miller bounded and grooved along to the punk anthems.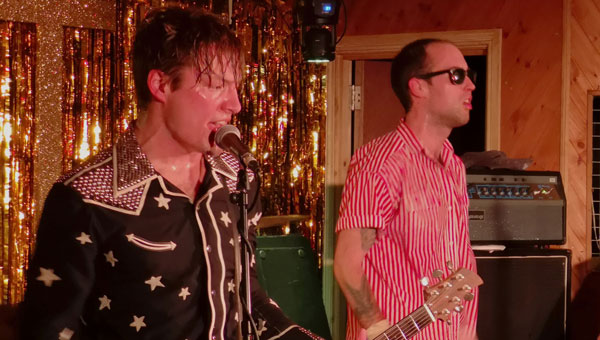 Blending alt rock anthems with a punk edge reminiscent of Jimmy Eat World or Brand New, the band's songwriting is incredibly sharp – but it's on stage where The Dirty Nil's singalong anthems really find their voice.
Crowd favourites 'That's What Heaven Feels Like' and 'Super 8' feel more vital and alive as the crowd sing back every chorus that gets belted out, much to Bentham's delight whose screamed vocals are on point throughout.
When the pace momentarily drops during 'Auf Wiedersehen', the joyous crowd revel in shouting back the 'Fuck You' refrain, lifting the band to the wonderful renditions of 'Evil Eye' before returning to belt out 'Zombie Eyed' and a furious cover of Metallica's 'Hit the Lights'.
With a swagger reminiscent of the classic rock n roll era and infectious songs, The Dirty Nil are a band deserving of their recent acclaim – fans of good time punk and roll will love the energy of their live shows.

And it turns out Lady Gaga did play here in 2016, though the audience may have been slightly different.
Words and photos by Andrew Campbell