Beautiful Boy Blu-ray Review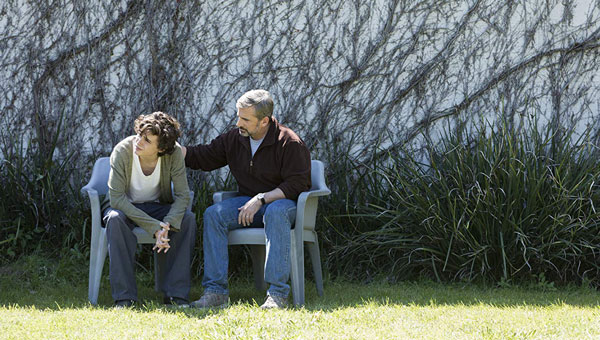 When it comes to movies about drug abuse, particularly true stories, a fine line is normally trodden; the line between sickly-schmaltzy and crushingly gritty.
Tonally, I don't think any film has really nailed the combination of anarchic bliss and abyss-like lows of drug use as Trainspotting did. Other films on the subject are frankly swimming upstream when it comes to my assessment.
Such is the case with Beautiful Boy, a biographical drama from Belgian director Felix Van Groeningen in his English-language feature debut.
The film is based on the memoirs of both David Sheff and Nic Sheff, a father and son who separately recounted their struggles with drug addiction; Nic, through his direct addiction, and David through his experience in helping his son.
The film's structure consists of back-and-forth jumps between the present and various episodes in the past. In the present, we see Nic Sheff (played by Timothée Chalamet) being admitted to a halfway house following his two-day disappearance and signs of drug use.
After disappearing again, Nic fesses up to his father David (Steve Carell) about the various drugs he has been using. Following further treatment and rehabilitation, Nic is supported by his father and family to go to college.
Unfortunately Nic relapses again, and not for the last time.
All of the present-day action is interspersed with scenes from Nic's childhood, including his parents' separation, the birth of his step siblings and memorable days out with his father.
We see the impact of his addiction on all of these family members as well as, of course, on Nic himself.
There is strong support from Amy Ryan as Nic's mother and Maura Tierney as David's second wife, but the film is really a two-hander between Chalamet and Carell.
We all know by now that Carell can pull off serious roles and he turns in a solid performance as David, balancing the pain and frustration suffered by family members of drug users.
I recall first seeing Chalamet playing a rather odious teenager in TV's Homeland and I guess his performance was so good then that I was still rooting against him in the early scenes of this movie. It's a testament to his performance here that you can sympathise if not empathise with his personal struggle, particularly in a scene where he is travelling back from visiting his father and is overcome with depression and anxiety.
Other scenes don't work so well and fell contrived or by-the-numbers, such as a scene where David reads Nic's diary and it feels like it was written specifically for the film audience; moments like this puncture the sensation of gaining an insight into this real-life situation.
The film's aspirations are clear: it is marketed as a film from the award-winning producers of Moonlight and 12 Years a Slave. This film doesn't however feel in the same ballpark, being a fine, straightforward drama with good performances but not really ground-breaking in its dealing of the subject matter.
Conor Brennan