For he's a jolly good fellow.
That'd be John Rabe then, the protagonist of City Of War: The Story Of John Rabe.
Guess I should have seen that one coming.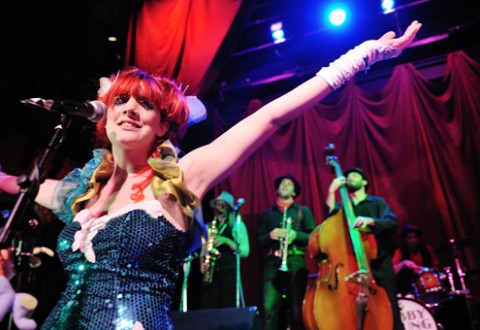 Just whose boat are you on?
That's the question Gabby Young tosses out to an exuberant crowd on board a barge in the middle of the Thames.
And whilst the legal ownership of this vessel come nautical venue probably lies with some savvy businessman, it's no doubt who owns the joint tonight.