Arun Ghosh: Primal Odyssey Review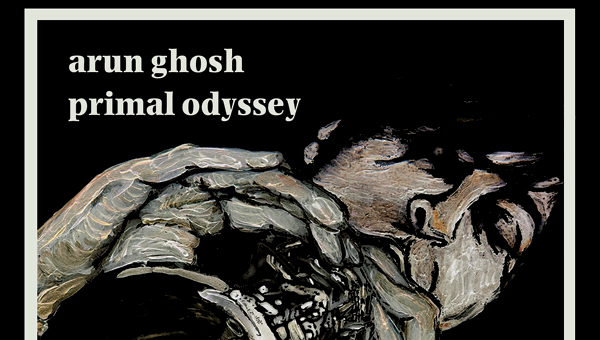 I'm not a jazz man.
And I definitely ain't a jazz singer.
But then neither was Neil Diamond, and that never stopped him from rechristening himself as such.
I just like good music, which coincidentally rules out anything Diamond ever did.
Sorry Neil.
And rules in Arun Ghosh's new album Primal Odyssey.
I first discovered the multi talented jazz clarinettist earlier this year, after a friend of mine at a Camden venue recommended a gig he was playing there.
Without having heard a single note, I decided to check out the music of Ghosh and his jazz quintet purely on the eclectic and intriguing write up of their musical style online.
Incorporating a veritable smorgasbord of Ghosh's musical influences, from traditional Asian jazz to Jimi Hendrix, this show turned me on to both his talents as a live musician and his debut album Northern Namaste.
Now, over three years since recording this, he's followed it up with Primal Odyssey; an album that reflects both his continued evolution as a musician and captures more of the essence of an Arun Ghosh performance.
Opener Caliban's Revenge is a perfect illustration of this growth, as well as tipping his hat to the theatrical world Ghosh is often drawn to.
Beginning with a calm drum solo, Ghosh and his jazz friends slowly build a platform from layers of sound before Ghosh's clarinet breaks off on its own musical adventure.
All this within the very un-jazz like time of four minutes.
As befits its title, Primal Odyssey is the sound of one man's literal journey through the world and creative space he inhabits.
So there's a track called Lal Qil'ah, no doubt based upon Ghosh's own experience of visiting this historical Red Fort which used to house emperors of the Mogul dynasty.
Other song titles such as Damascus hints at the spiritual as well as physical journey Ghosh may have undertaken since recording Northern Namaste.
But it's the music that matters with any album, and this is why Primal Odyssey is worthy of discovery.
Now we're living in the age of instant gratification, this soundbite culture if you will, we're experiencing the advantages and drawbacks as our music industry evolves inspired by advances in technology.
Many music aficionados, especially the younger ones, will simply download the singles they hear on the radio and nothing more.
Curiously, I've noticed more genuine musicians' response to this development is to resurrecting the past and create concept albums.
I'd suggest Primal Odyssey ticks this box, as its best experienced in its entirety. Each song complements what went before, as Ghosh blends musical fire with ice to give greater meaning to different style's of music.
Still, if you were going to download one track, I'd make that Icaraus; a soaring collection of instruments and musical energy that sets off for the sun before getting burned and falling back to earth.
So, like I said, I'm no jazz man. But neither do you need to be to enjoy Arun Ghosh's music.
Jonathan Campbell