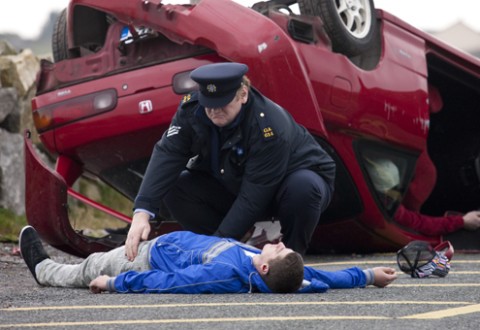 Lovely drugs, cuddly corruption and brutal murder? It's all in a day's work for Sergeant Gerry Boyle in John Michael McDonagh's The Guard.
From a screenplay by James "L.A. Confidential" Ellroy comes Rampart; the story of Dave Brown, the last renegade cop in the LAPD. Having dedicated his life to doing "the people's dirty work", Brown finds himself struggling for his own survival after getting caught on tape beating a suspect.
The London première of Margin Call came to Leicester Square last night, but you might just need to be a rocket scientist to get the financial gist of J.C. Chandor's debut feature.
At first glance, The Big Picture promises much. But upon closer inspection, Jonathan Campbell notices Romain Duris' latest film is a little out of focus.
Emile Hirsch stars in this effects driven film as five american teenagers stranded in Moscow find themselves fighting for survival in the wake of a devastating alien attack.