The Great Gatsby Musical Review
Sometimes a title can be misleading.
And sometimes it really isn't.
The Great Gatsby Musical, a swinging version of F Scott Fitzgerald's classic novel, premiered at Angel's King's Head theatre last week.
And old sport, it was great.
For anyone unfamiliar with Fitzgerald's most famous literary work, that doesn't matter one jot. You don't need to know anything about it to have a great time throughout this roaring adaptation.
The entertainment begins before you enter the venue, as one of the actors greets you at the door dressed up in one of his least elaborate outfits of the night.
It turns out this fellow doesn't have one of the leading roles for tonight's entertainment, but this musical incarnation of The Great Gatsby is a truly collaborative affair.
Once inside, the illusion has already begun.
Instead of being met by a blank canvas on stage, nigh on all the cast members are drinking and dancing away in a 1920's themed speakeasy suavely created by production outfit Ruby In The Dust.
Glamorous girls in sparkly dresses dance The Charleston, whilst some suitably evocative music is provided from the far left of the stage.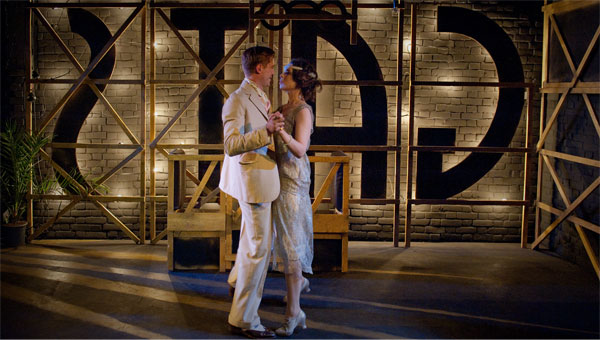 The show hasn't even started yet, but already you feel immersed in the 1920's world of Jay Gatsby.
When the music's over, we begin with what's supposed to be the happiest day of a young woman's life; judging by the amount of liquor she's downed though, Daisy Buchanan is anything but happy.
That's the past and the present sees Daisy living the high life with her now husband Tom, as befits people of good breeding don't you know.
Their marriage seems picture perfect, but beneath this superficial surface there's a very different story to tell.
Always close by is Jordan Baker, Daisy's favourite partner in fun, and when Mrs Buchanan's cousin Nick Carroway moves into the neighbourhood their inner circle is complete.
Of course, there's one name missing from this list; Nick's mysterious and enigmatic neighbour Jay Gatsby.
When he arrives fashionably late for one of his infamous house parties, this generous host's presence as well as his past promise to derail the fragile happiness everyone's convinced themselves of.
I remember reading The Great Gatsby a few years back and being a little underwhelmed by it.
Sure, it was good; but having bought into the mythology that builds up around most any iconic literary works from the past, I just wasn't sure it was great.
At least not today.
But this musical version of Fitzgerald's most famous work really does justice to that great moniker.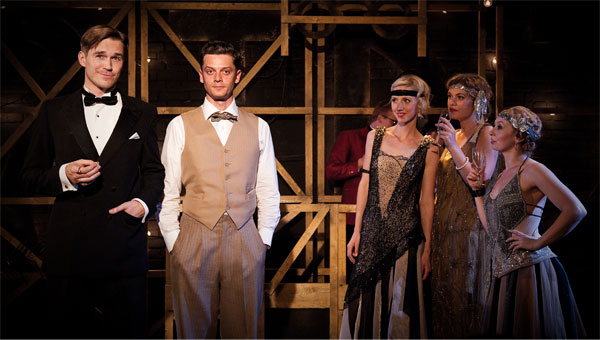 I had some reservations about how this play would work, but the most impressive thing about this Ruby In The Dust production is how seamlessly put together the creative elements are.
Apart from being uniformly excellent, all the original songs are also integral to the narrative arc.
I was afraid musical interludes would be crowbarred into the story just for the sake of it, but I couldn't have been further from the truth.
The fantastic ensemble cast and excellent production values manage to capture everything you'd imagine the roaring 1920's to be.
Or at least what I'd imagine.
Matilda Sturridge is alluring as the ubiquitous Daisy Buchanan, Sean Browne plays a bona fide dapper dan man as Jay Gatsby but its Raphael Verrion as Nick Carroway who was the stand out performer for me.
Playing the role of narratorial sport, Carroway acts as a sort of moral compass for the reckless group and is the only one who takes responsibility as events begin to spiral out of control.
The Great Gatsby Musical is fantastically entertaining and I'd go as far as to say I enjoyed a whole lot more than Fitzgerald's actual book.
So if you're still disappointed that the big budget Hollywood version of Jay Gatsby's story has been put back til next summer, I'd recommend you check out The Great Gatsby Musical.
The title says it all old sport.
Jonathan Campbell