Starbuck Review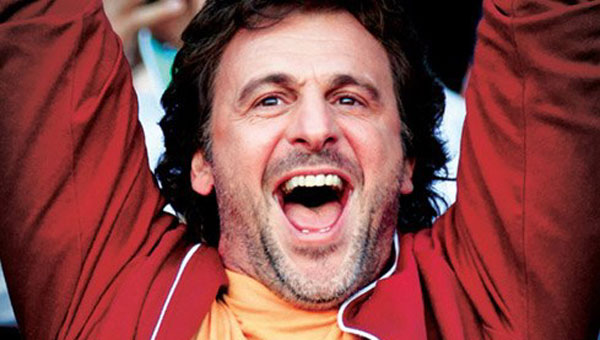 I know what you're thinking, but Starbuck isn't about the, ahem, loss making coffee behemoth in the UK.
It does cover making money hand over first though, before lying through your teeth about this afterwards.
Which is enough of a connection for me.
David Wozniak is, well, he's a bit of a wanker to be honest; and if you asked any of his long-suffering family members, friends or girlfriend, there'd doubtless agree.
But what they don't realise is just how right they are.
Having lived above a sex clinic back in the eighties, Wozniak did what any entrepreneurial twentysomething male has considered; making money for one of his daily activities and donating under the pseudonym of Starbuck.
More than twenty years later and David is still living his life like a boy, foolhardily chasing one crackpot dream after another and constantly letting down the people around him that he loves.
Now middle aged, David's dreamer lifestyle has started to catch up with him, along with some shady characters he owes eighty thousand Canadian dollars to.
Which is less bizarre than it sounds, as he lives in Quebec.
Probably should have mentioned that earlier.
That's not all though, turns out "Starbuck" was pretty the main donor for that sex clinic he lived above all those years ago and has fathered 533 children.
And David's anonymity is now under threat in today's human rights culture that we live in, as the 142 human fruits from his loins have banded together to take a lawsuit out against "Starbuck".
They want to know who they are and where they come from.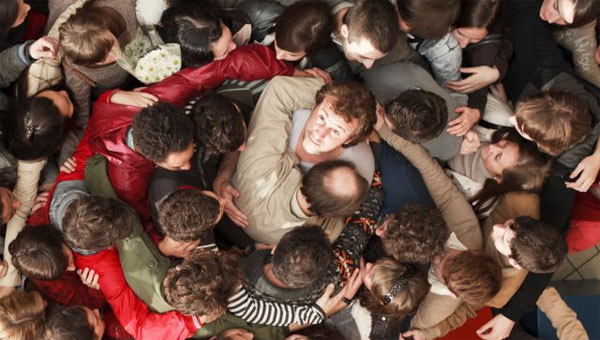 Unsurprisingly reluctant to reveal his true identity, David declines to come forward and instead fights this court charge through his lawyer; through whom his sort of offspring pass on an envelope containing all of their profiles.
Even if Starbuck doesn't want to be known, 142 of his sons and daughters want him to know of them.
Understandably intrigued, David opens the envelope and randomly picks out one of the profiles before deciding to track them down.
And so begins Starbuck's journey into his past, present and future, as well as his path towards finding meaning in his own life.
From the mind of director and co-writer Ken Scott comes Starbuck, an odd sounding film with an even stranger premise.
I wasn't entirely sure what direction Scott would take Starbuck in, with all the obvious avenues for cheap shots and tawdry jokes that a story about a super sperm donor inevitably lends itself to.
But these are cleverly left alone, and a tale about the boyish nature of men is humorously explored instead.
Perfectly embodied by Patrick Huard, David Wozniak is a character who's easy to relate to; or at least that was the case for me.
Personable, good natured and frequently charming, there's also no denying Wozniak's aimless wandering as a man-child struggling to find his purpose in life and the inherently selfish nature of most of his actions.
But whoever decided being selfish was a bad thing clearly never tried to make their dreams a reality.
Starbuck pretty perfectly straddles that line between rom and com, starting off heavily with jokes before effortlessly dialling its touching moments up to nowhere near eleven as Scott pushes the plot forward.
The result is a grand, non-hollywood comedy topped off with enough touching moments to induce a sprinkling of tears.
Well, that's what I ended up being served anyhow.
Jonathan Campbell