Sightseers Review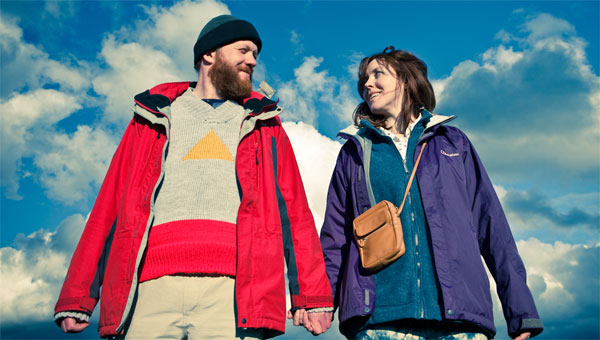 Now I've always been a fan of films that are bloody funny, but Sightseers takes this to new heights.
Tina is a dowdy and put upon woman-child in her mid-thirties who still lives with her mum in some dreary suburban landscape.
So it's fair to say life hasn't exactly gone to plan for Tina, who probably hoped her handsome Prince Charming would swoop in one day to sweep her off her feet.
Lucky for Tina then that she met Chris.
True, with his balding pate and bushy ginger beard, that he's no conventional looking Prince, he has swept Tina off her feet; by asking her on a caravanning trip through the north of England.
Ok, so learning about the history of trams or visiting the less than world famous pencil museum may not be the thing of fairy tales, but it sure beats the living daylights out of Tina's current lifestyle.
Living with a manipulative and closed off mother is hardly the stuff of dreams, and her jealousy knows no bounds when she tells her daughter that her new boyfriend will probably murder her.
While nothing could be further from the truth, there is something that lurks behind Chris' composed demeanour and placid exterior; and Tina's going to learn all about this on their little sightseeing holiday.
Directed by Ben Wheatley, Sightseers is the brain child of Steve Oram and Alice Lowe.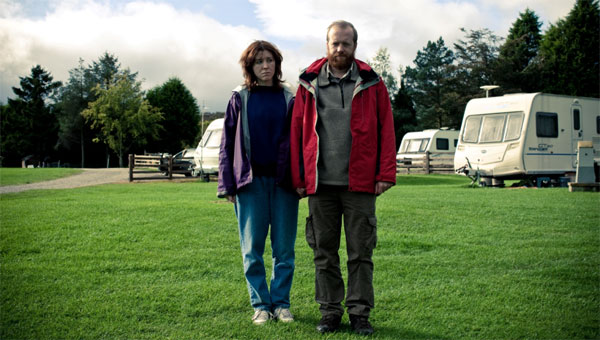 Not only do they take on the leading roles of Chris and Tina respectively, but they also wrote the script for this very British style comedy that mines a similar vein of humour to Shaun Of The Dead; only this story is far more twisted.
Without giving away too much, as the surprise of this film is half the fun, Sightseers is an original and brutally funny take on the road trip movies hollywood enjoys shoving down our throats on a regular basis.
Both Oram and Lowe are suitably convincing in their roles, bringing out subtle little details to their portrayals of a couple of loners whose lives haven't really lived up to the heights we're constantly told we can reach on tv; and the inevitable crash that follows the realisation of such crushed dreams.
Some scenes are particularly graphic, and even those with a cast iron stomach for this kind of thing might find they're watching from beneath their fingers.
But they'll be laughing too.
Jonathan Campbell