Room Blu-ray Review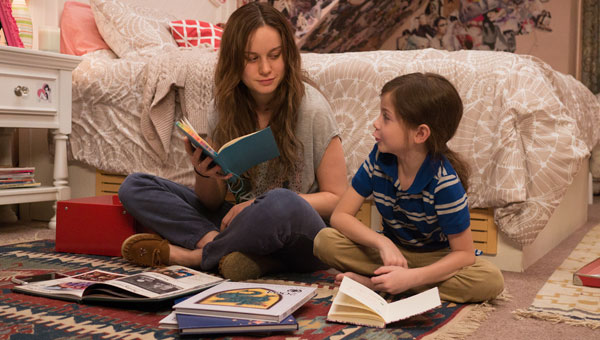 I was fortunate to have first encountered Lenny Abrahamson's work back in 2007, when a trip back to Dublin saw everyone talking about Garage, a drama set in rural Ireland. Particular praise was going to comedian Pat Shortt's serious turn in the lead role.
I have since caught both the earlier and subsequent work of Abrahamson and was delighted when he received the Oscar nod earlier this year for Room.
In some ways, the less you know about the story the better. However, given that the film is adapted from the well-known novel by Irish-Canadian author Emma Donoghue, the attempt to avoid spoilers feels a little redundant.
Reportedly inspired by aspects of the Fritzl case, the film tells the story of Joy and her five-year-old son Jack, who live in a ten by ten foot room, seemingly cut off from the outside world. They have access to utilities and an ongoing source of supplies.
Joy has led Jack to believe that the room is the extent of the real world and that everything else only exists on television.
Despite everything, Jack seems a well-adjusted, polite and optimistic little boy.
We then gradually learn that the supplies and utilities are provided by a man known to Jack only as 'Old Nick'.
He has never seen Old Nick but only knows that, when Old Nick visits, as he frequently does, Jack needs to be hidden out of sight in a wardrobe until his mother lets him out.
One night, Jack overhears his mother's reaction to Old Nick's news that he has been looking for months but cannot find a job. Fearing what this might mean for her and Jack's survival, Joy hatches a plan to escape.
In its tackling of a rather grim subject through young and innocent eyes, the film which this most resembles in recent years is Peter Jackson's The Lovely Bones. But whereas Jackson's film owed a great debt to its rich visuals, Room is driven by a mixture of sparser but equally effective visuals, and two outstanding performances.
Cinematographer Danny Cohen does a terrific job making the confined spaces seem large, and the external spaces seem oppressive.
The canvas is then set for Joy (Brie Larson) and Jack (Jacob Tremblay) to fill these spaces with their story.
Larson bagged the Best Actress Oscar, which was as likely as it was deserved. She maintains the underlying air of hopelessness to Joy's character whilst never detracting from the unwavering love she feels for, and optimism she instills in, her child.
Joy's release from the room sees Larson admirably balancing a wide and complex range of emotions.
It is nine-year-old Jacob Tremblay who really steals the show as Jack, boundless and full of life inside the room, yet initially shy and painfully reserved in the real world.
The moment in which he looks up and sees the sky through anything other than a skylight is extremely memorable.
No Oscar nod for Tremblay this year but you can feel it's only a matter of time. And the latter could easily be said too for Abrahamson.
Conor Brennan