Breathe Review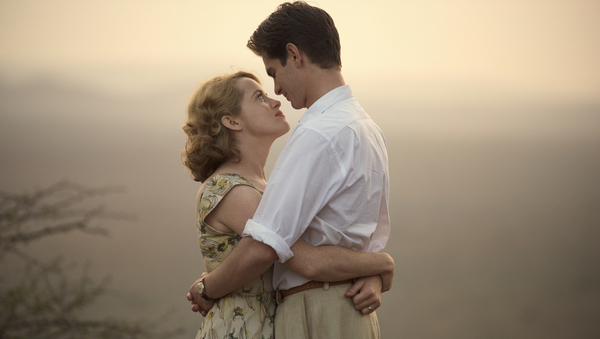 Breathe.
It's a lot easier said than done, especially as we're in the season of the cold.
First world problems 'n all that.
Which makes the hardship endured during the incredible life of polio victim Robin Cavindish in Andy Serkis' directorial debut, Breathe, impossible to imagine.
Cavendish is a dashing young fellow in the prime of his life.
Good at sports, and a dab hand with a cricket bat in the other, Cavendish suddenly finds himself all at sea when a young girl he meets knocks him for six.
He does the only logical thing you can do in this situation, and attempts to return the favour to Diana.
Like most beautiful women do, the future Mrs Cavendish does her best to pretend she's not impressed – even though she is.
Fast forward 12 months or so, and our two bright young things are now married and travelling around Kenya as part of Robin's job.
And it's while they're out here that tragedy strikes, and polio changes Robin's life almost overnight.
Living in this privileged age that we do, I had no idea of the catastrophic consequences contracting polio had for people as little as 60 years ago.
It was a life sentence for many victims, who were unable to move or even breathe for themselves.
Personally, I'd rather be dead than trapped in my own body – but then I'm not as strong as Robin Cavendish and his loving wife Diana were.
Co-produced by Jonathan Cavendish, Serkis' production company partner and son of Robin and Diana, Breathe is clearly a labour of love for everyone involved, and charts the incredible pioneering life of robin Cavendish, who's efforts along with those of his friends and family changed the lives of thousands of severely disabled people for the better.
Andrew Garfield leads the ensemble cast, and it must have been quite a challenge to only act from your shoulders up for the majority of the film.
But it's one he pulls off admirably, and is ably assisted by Claire Foy, Tom Hollander and Hugh Bonneville amongst others.
Of course, the real star of Breathe is the life of Robin Cavendish, as well as the progress modern medicine has made in virtually consigning polio to the history books – though we're not quite there yet.
So next time you start complaining about that cold you've picked up, best check your privilege and be thankful you'll have forgotten all about this in a week or two.
Jonathan Campbell