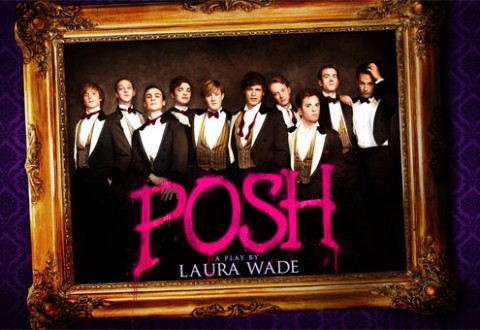 If Nadine Dorries' infamous quote about Dave Cameron and Georgie Osborne being "Two arrogant posh boys who don't know the price of milk" rings true for you, than so might Laura Wade's acclaimed play Posh.
As Steven Berkoff would know better than most, an actor's lot is not always a happy one as his new play Six Actors In Search Of A Director amply proves.
Starring Zach Braff, All New People opened at the Duke Of York's theatre last week to packed out audiences. Only it's theme of loneliness seems out of place with the well connected actor and author of this play.
Waiting.
It's what restaurants were made for.
Sure, some people will try and convince you that restaurants are actually designed to serve food.
More often than not, these individuals refer to themselves as "chefs".
Giles Coren is famous for going on tv and eating like a Victorian.
If, like me, you'd rather revel as one; I'd suggest taking your penny farthing for a spin to The Bathhouse.