The Five Year Engagement Review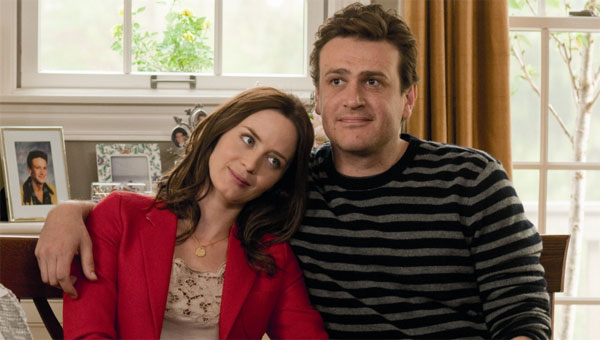 Being the only person I know who wasn't a fan of Bridesmaids, I was a little wary of this new film from the same producers.
I needn't have worried though.
Director Nicholas Stoller and atypical leading man Jason Segel reprise their Forgetting Sarah Marshall roles for this new comedy, The Five Year Engagement; a light-hearted tale that starts where most rom-com's finish by revealing what actually happens after a Hollywood happy ever after.
And it certainly isn't the smooth fairy-tale we've been led to believe.
After Violet and Tom's perfect engagement, the happy couple do not head straight to marital bliss 'til their dying day; instead, this 21st century San Franciscan couple move to Michigan as Violet's blossoming career begins to take off, which coincides with Tom's career taking a turn for the worse.
A persistent delay of a wedding doesn't sound like a typical recipe for a funny and heart-twanging flick, as our happy couple find their impending wedding usurped by Violet's younger sister own big day, multiple funerals of grandparents and Rhys Ifans.
Jason Segel's Tom is the classic romantic-fool, whilst Emily Blunt's Violet is much sharper and more purpose driven. So she provides most of storyline as well as obstacles, whilst Tom's increasingly over the top reactions to these events offer up most of the laughs.
Segel's character here is a departure from the usual, happy-go-lucky personality we're used to seeing from him, as Tom becomes increasingly depressed at the success of Violet's career in contrast to his own floundering ambitions.
The idiosyncratic Ifans is the other notable turn in The Five Year Engagement, playing the high-flying and ridiculously athletic psychology professor Winton Childs who becomes another obstacle to Tom taking Violet up the aisle.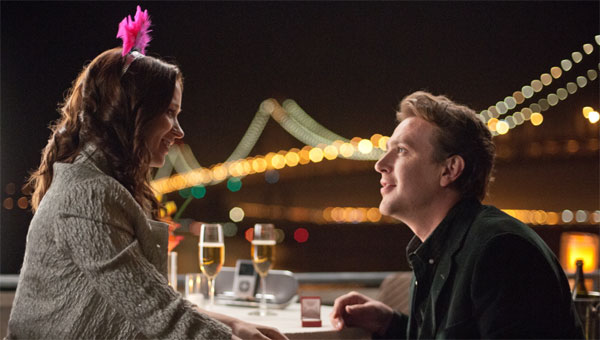 One of the film's funniest scenes sees our American friends take inspiration from Simon Pegg and Nick Frost, as the clumsy Tom badly chases the lithe Childs over cars and fences through the streets of Michigan that is reminiscent of Hot Fuzz.
The duo of director Nicholas Stoller and Jason Segel have created another film full of slapstick comedy, truly awkward scenarios and an on-screen couple an audience will love to laugh along with and at.
The Five Year Engagement is a touchingly modern rom-com that derails the classic Hollywood stereotype, moving past the familiar happy ending to reveal what happens next.
And, as real life has taught us, this is far from plain sailing.
Melissa Morgan