Contraband DVD Review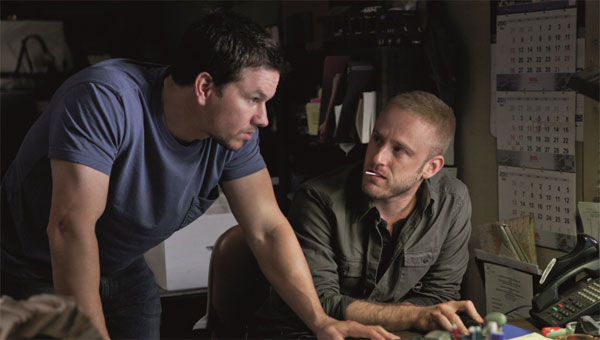 I remember watching a Contraband TV spot during its cinema run earlier this year. It lasted about ten seconds and consisted of:
Someone telling Mark Wahlberg: "The proudest day of my life was the day you went legit."
Wahlberg telling someone: "My cowboy days are over."
Someone telling Wahlberg: "You can't just walk away."
Someone telling Wahlberg: "Say goodbye to your wife."
And finally, Wahlberg telling someone: "I'm coming for you!"
This trailer was punctuated by lots of gratuitous gun-waving, vehicle collisions and slo-mo explosions. And this pretty much tells you everything you need to know about this film.
Stop me if you've heard this one before, but Contraband's plot consists of retired crim Chris Farraday, played by Wahlberg, being coaxed back into doing one last job when a family member is threatened; namely smuggling counterfeit currency out of Panama.
And so ensues a by-the-numbers heist movie with more than a few shades of Michael Mann, devoid of any of the humour of Wahlberg's The Italian Job remake or Giovanni Ribisi's (here in villain mode) Gone in Sixty Seconds remake.
Contraband itself is a re-tread of Icelandic hit Reykjavik-Rotterdam with the star of the latter, Baltasar Kormákur, this time taking up the director's chair.
Sadly, whatever made the original so, well, original, seems to be lacking here.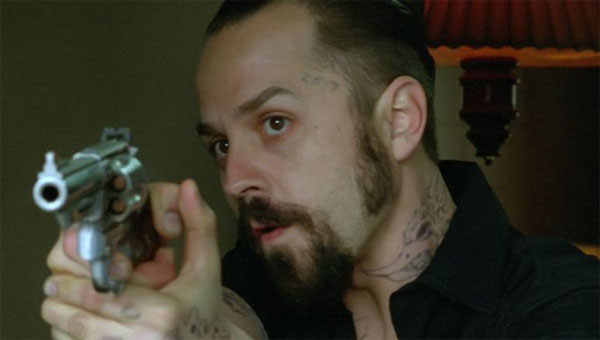 If Contraband has any distinguishing element at all, it's the criminal activity it chooses to focus its lens upon, eschewing staples of cinematic crime like bank robberies or casino heists.
That and its use of duct-tape masks, which are actually kinda cool.
As it turns out though, smuggling isn't really all that exciting. You conceal your contraband somewhere on a ship and, basically, sit on your arse 'til your ship reaches its destination.
Boom, substance smuggled.
This is presumably why the filmmakers felt the need to jam some gratuitous armed robbery action in midway through, before peppering the second half with some intriguing plot twists that are never fully capitalised upon.
The closest Kormákur comes to conveying anything meaningful is a handful of scenes that debate what effect the criminal lifestyle has on the younger family members.
Yet no sooner has Wahlberg's Farraday finished lecturing his brother-in-law for his illegal ways, before he's merrily bringing him on a smuggling jaunt of his own.
Kate Beckinsale and the ever dependable Ben Foster do their best with the screen time they have, whilst Ribisi has a ball as the local psycho, replete with hammy Louisiana drawl.
And the film does boast an enjoyable turn by the great JK Simmons as a crooked ship captain.
Contraband feels like the cinematic equivalent of driving via SatNav; you pretty much know exactly where you're going to end up before you even get in the seat.
Conor Brennan