The Sapphires Review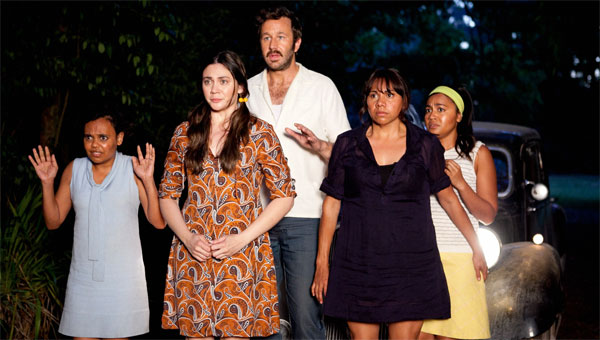 Australia.
When most people think about my native country, the same things typically crop up.
The outback, kangaroos and koalas in backyards, Ayers Rock – now officially rechristened Uluru for those reading this down under.
And lest we forget some brilliant quotes like "G'day Mate" and, of course, "Let's chuck another shrimp on the barbie".
Movies like Crocodile Dundee and Baz Lurhman's Australia have depicted life down under as a deserted landscape of red dust, filled with rugged young men who hunt crocodiles and live in peaceful harmony with the lands native Aborigines.
This isn't entirely the case.
Wayne Blair's The Sapphires is set in 1968 era Australia, where Aborigines have just been given the right to vote and, while the law may have reflected a change in attitudes towards indigenous Australians, tensions are high and the cultural divide is still very much intact.
Enter sisters Gail, Julie and Cynthia; three sisters with a deep love of singing.
Performing country and western tunes at a local talent quest, they catch the eye of a bumbling, borderline alcoholic Irish musician by the showbiz name of Dave Lovelace, who Julie duly enlists as their manager.
Dave agrees on one condition, that the sisters switch to soul music.
Despite some initial scepticism, they agree before travelling to Melbourne in search of their long-lost cousin Kay and, embarking upon an even more incredible journey to Vietnam.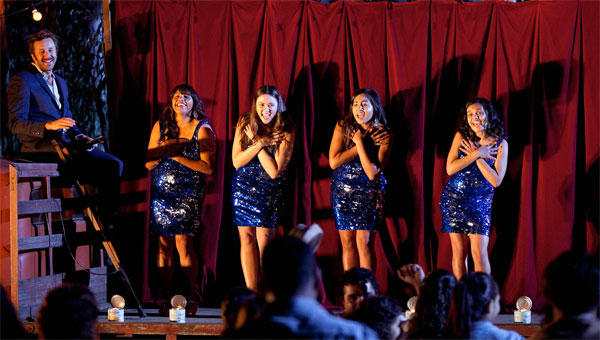 Adapted from the 2005 musical of the same name, The Sapphires isn't your average musical; nor should it be confused with some more famous yet shallow and glamorised representations of Australia.
Australian Idol runner-up Jessica Mauboy and screen veteran Deborah Mailman lead a predominantly all indigenous Australian cast and crew in a story about love, loss, war and finding your place in the world among racial and social prejudices.
The "rags to riches" cliché of a young girl group trying to make it is replaced with a heartfelt and touching true story about Australia's darker, less cinematic past when the White Australia Policy was in full swing.
With a sharp, funny and witty script containing enough loveable Australian colloquialisms to ease this reviewer's slight homesickness pangs, director Blair has crafted an authentic portrayal of a time when social divisions that still exist today white-washed an indigenous generation from Australia's history.
The loveable Chris O'Dowd injects some laughs with his portrayal of Dave Lovelace, adding to The Sapphires wonderful feel good overload of heart and soul supported by a killer soundtrack.
To borrow another Australianism, you'd be a drongo to miss it.
Katherine Curnow