The Counsellor Review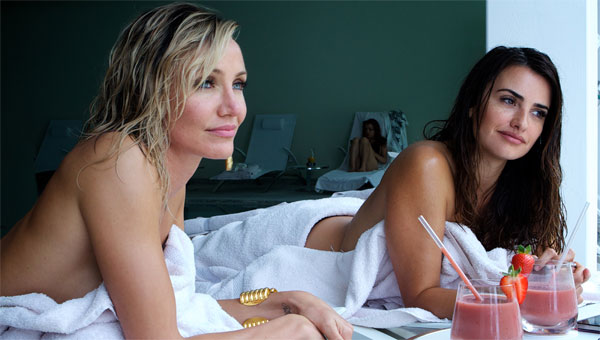 It's funny how such beautiful beginnings can ruin you for what's to follow.
Take Laura for example, a gorgeous looking Penelope Cruz shaped creature blessed with indecent lips that are perfectly complemented by a dash of cute freckles dotted across her face.
See, now that's a pretty good start.
On top of all that, Laura's lying underneath the pristine white covers of her bed with a very bad man between her thighs.
No, not like that.
And as said man uses his words to corrupt her innocent mind, persuading Laura to whisper all of those indecent things she's longing for him to do to her body in his direction, she tells her lover that he's going to ruin her.
Unfortunately, I know the feeling all too well in Ridley Scott's almost brilliant new film The Counsellor.
Apart from a first name, this counsellor seems to have it all; sharp suits coupled with an even sharper mind that's enabled him to build a career as a legal counsellor.
Did you see that one coming?
To top it off, said law man also has the heart of a beautiful woman who's more than willing to be lead astray by his wicked tongue.
But in our capitalist paradise, too much is never enough; and that goes double for our counsellor judging by the shady deals he's setting up outside of office hours with his even shadier friends.
And as his corruption begins to unravel, we get to travel along the greed laden paths of this counsellor as well as everyone he associates with.
With a screenplay by Cormac McCarthy, the writer behind No Country For Old Men and The Road, The Counsellor is a razor sharp film with a script and cast to die for.
From the opening scene with Michael Fassbender and Penelope Cruz lying in bed together, to Javier Bardem's colourful character of Reiner and his delightful observations on woman, The Counsellor is a literary treat.
My favourite soundbite goes something along the lines of you can do whatever you want to a woman, as long as you don't bore her.
Director Scott's new film is littered with such wonderful lines for the first hour or so, though the line you're going to remember involves Bardem retelling the story of how Cameron Diaz's Malkina character fucked one of his cars.
And whatever image you've got in your head right now, I guarantee that's not how it goes down.
All of these killer lines are delivered by fabulous looking movie stars who are also great actors, though Bardem pretty much steals the show for me.
Only problem is after that first hour The Counsellor loses its lustre a little, and once you've been served up two courses of such gourmet cinematic fare, you want it to finish in this same style.
And that's the flaw with The Counsellor; its closing act doesn't really deliver that fatal, narrative blow to leave your mind reeling as you exit your cinema of choice.
Of course, that's just my own greed surfacing there; wanting an end to match the beauty of such an impossible beginning.
But life doesn't work that way, and neither does The Counsellor.
Jonathan Campbell