Live By Night Blu-ray Review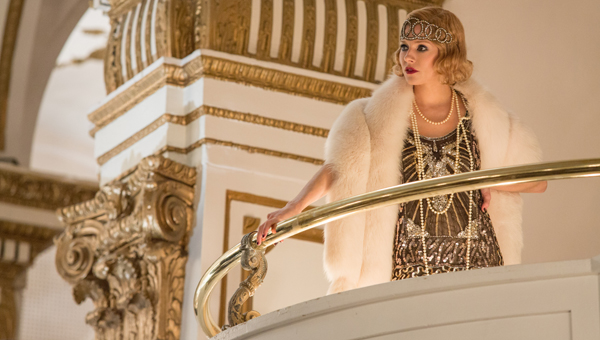 Ben Affleck's new movie, Live By Night, opens with a voice-over and a pretty dense prologue.
So, a literary adaptation, in case that didn't give it away.
Bravely tackling material covered so well (and so recently) by Boardwalk Empire on the small screen, the film tells the story of Joe Coughlin, a World War I veteran who comes home disillusioned and undertakes a career of petty crime, along with his buddy Dion (Chris Messina).
Joe then falls in love with gangster's moll Emma Gould (Sienna Miller). This sees him get on the wrong side of said gangster, Albert White (Robert Glenister), and ultimately do a stint in prison.
Fortunately, Joe's policeman father Thomas (Brendan Gleeson, who could have done with a hell of a lot more scenes) is on hand to give his son a few conflicting life lessons. Thomas cautions Joe against a life of crime…and then pulls strings to get Joe's sentence reduced when he finally does end up behind bars.
Joe is released from prison a few years later. His mantra is that no man should govern another, so he naturally chooses to be governed by one man and ends up governing another. In this case, respectively, it's Albert Whites' rival Maso Pescatore and Joe's old comrade-in-arms, Dion.
Pescatore wants Joe controlling things down in Tampa, Florida, and Joe is happy to oblige, especially if there's a chance for revenge in the offing.
And that's just the first act. Suffice to say, there's a lot going on here.
Affleck takes on directing, writing and producing duties for this film, in addition to playing the main role of Joe.
It seems to have spread the man thin, as the movie does not shape up to everything it could have been with the production values and acting talent on show.
There are good things. The film is beautifully shot, it must be said. And Affleck's headlining performance, whilst easy to dismiss as an excuse for him to wear a succession of stylish hats at assorted angles, does have its moments.
The overall problem is that you're never quite sure if Joe is supposed to be a loveable rogue fighting his inner darkness, or a ruthless gangster with a soft spot. And Affleck does not really manage to pull off either.
As Zoe Saldana's Graciela points out to Joe, he seems strong enough to fight his way to the top but she wonders if he's cruel enough. And therein lies the edge which the character lacks.
It's a shame really, given the strong support given by Saldana, Elle Fanning, Chris Cooper and particularly Messina. Even the great Glenister's pantomime turn as Albert White is more watchable than Joe.
Joe's failure is as much a fault of the screenplay (Affleck too) as the performance. On that note, the story structure and pacing is a bit jarring at times. Joe's backstory is whizzed through before there's a welcome slowdown as Joe transitions from his life in Boston to Florida.
And then, just when you're expecting to witness Joe's inevitable rise to the top and cornering of the rum market, it gets completely bypassed.
Therefore, not the sprawling crime epic we could have hoped for. It has its moments but probably not enough to justify a hundred and twenty of yours.
Conor Brennan