Spider-man: Homecoming Review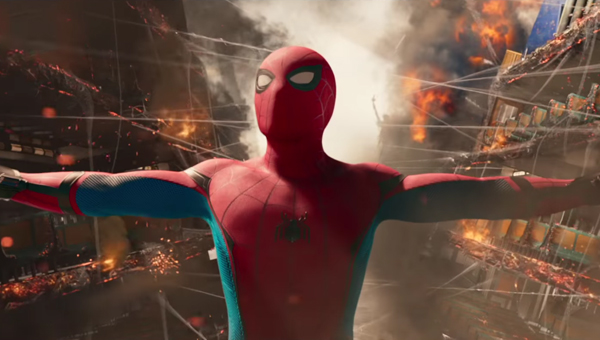 Spider-man: Homecoming is about as apt a name as you're ever likely to get, seeing as Peter Parker has spent almost 20 years playing away from home with that technological hussy, Sony.
But he's back in the Marvel universe now, even if it's not for good, and finding out that even superheroes can struggle to get a date for prom.
We pick up where the first avengers film left off, as the clean-up operation in New York is about to begin following on from that Loki lead alien invasion.
Adrian Toomes and his removal company had been given the contract to dispose of all the debris left behind in the avengers' wake, including the alien technology our cosmic neighbours brought along for their final ride.
Unfortunately for Toomes, Tony Stark has pulled rank on said clean-up operation to see if he can learn anything from our alien invaders.
But the handover is as sloppy as a Tory election manifesto; and when Toomes finds himself with a truckload of alien goodies, giving these back to the iron-man who just stole his livelihood ain't top of his agenda.
Fast forward eight years and we get to meet the millennial Peter Parker, taking a video diary of his own avengers trip.
Parker's your usual high-school nerd – great with books and stuff, not so smooth when it comes to girls.
He's still got a lot to learn, and that goes double for Parker's crime-fighting alter-ego who's also trying to impress a certain Stark enough to become a full-time avenger.
So when everyday criminals with an impressive array of alien weaponry start showing up in New York, Spidey sees this as the perfect audition for his dream job.
After an understated cameo in Captain America: Civil War, Spider-man returns in a stand-alone film for his third reboot inside of two decades.
Fortunately for fans of New York's favourite neighbourhood web-slinger, Marvel's magic touch hasn't deserted them in their iconic superhero's latest adventure.
Yet another retelling of Parker's now familiar origin story is wisely side-stepped as Spider-man: Homecoming focuses on Parker's high school years and his overly earnest desire to become an avenger.
For this to work, we needed an age appropriate Spider-man – and Tom Holland certainly fits the bill for this.
At 21 and looking even younger, Holland can pull off the high school years look a whole lot more convincingly than previous Parker's ever could; which also helps Spider-man: Homecoming feel fresh, as it's clearly been made with the young adult market in mind.
It also confirms how far ahead of the curve Marvel are now when it comes to mapping out their future films, which allows them to take risks by casting virtual unknowns like Holland in starring roles.
Just in case dc and Zack Snyder still haven't worked this out yet, it's all about the story stupid.
And Spider-man: Homecoming is all about the story, with understated special effects and a plot to match that make this hyper fiction a whole lot easier to believe in, and therefore engage with.
Sometimes, less really is more.
Don't worry though – there are still plenty of big boy cameos from the likes of Robert Downey Jr, Chris Evans and Gwyneth Paltrow, as well as Michael Keaton providing some villainous gravitas as Vulture.
Aka, bad Birdman.
So Spider-man: Homecoming is another Marvel shaped triumph, and there's an important life lesson to be to be learned here.
Whether you're making superhero films, or just trying to make an impression on a girl, don't try too hard.
It's really not how the game's played.
Jonathan Campbell