In Bruges Blu-ray Review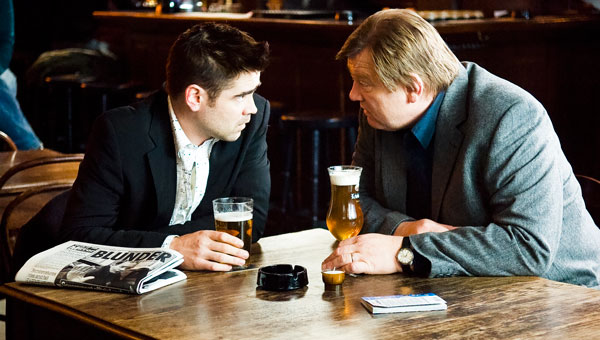 When in Bruges, you can mock fat american tourists for being, ah, fat american tourists.
When in Bruges, you can karate chop dwarves right in the face.
When in Bruges, you can convince yourself that you're living in hell itself.
Well, you can in the now oscar winning writer and director Martin McDonagh's classic debut film, In Bruges.
Ray is a hitman who's not particularly good at his job.
In fact, he's so bad and overcome with guilt that he goes to church to confess his sins to a priest – like any good Irish catholic boy would.
Of course, said priest just so happens to be the target Ray has come to hit.
It's only after the deed is done that our hitman realises he's hit a whole lot more than he was supposed to, so he legs it to – where else – Bruges.
Because who on earth would go to Bruges unless they had to?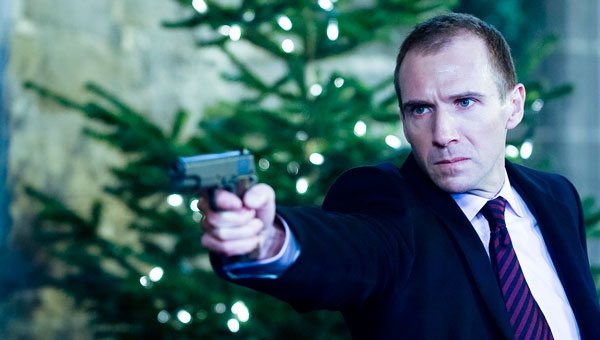 Once there, Ray sends word to his assassin in arms and wouldbe mentor Ken who, bizarrely enough, loves the idea of going back to Bruges having visited the city on a school trip.
Their gangster boss Harry however, is far less fucking keen on Belgium's 7th favourite city but – having heard how badly Ray handled his recent assignment – decides the only way to restore order and a little honour to his operation is to visit Bruges himself and take care of Ray, permanently.
So begins a deadly game of cat and mouse as three hitmen run around Bruges trying to kill – or not kill – each other.
Like most wrong thinking folk, I'm a big fan of McDonagh's jet black sense of humour, and though Three Billboards outside Ebbing, Missouri brought this to a mainstream audience, In Bruges is where it all began.
And this limited edition blu-ray release of In Bruges is definitely not some sort of cynical attempt to piggy back off of McDonagh's recent box office and academy award winning success.
No siree.
Now, I've been made aware of the many precious things that come with this limited edition version of In Bruges – new artwork for the cover, a copy of the screenplay, a 50 page book full of other extras and even a cuddly toy.
But I can't tell you anything about them, because I only got a blu-ray disc – and I'm not so bitter about this that I made up the bit about there being a cuddly toy.
Which leaves the film – if the idea of Colin Farrell, Brendan Gleeson and Ralph Fiennes playing a trio of foul mouthed hitmen shooting up Bruges, insulting americans, getting high with dwarves and hookers, blinding random Belgian punks amongst other things puts a smile on your face, then In Bruges is the film for you.
If not, maybe you should go to Bruges instead – it's really not hell and looks very lovely indeed.
Jonathan Campbell