Dead Man Down Review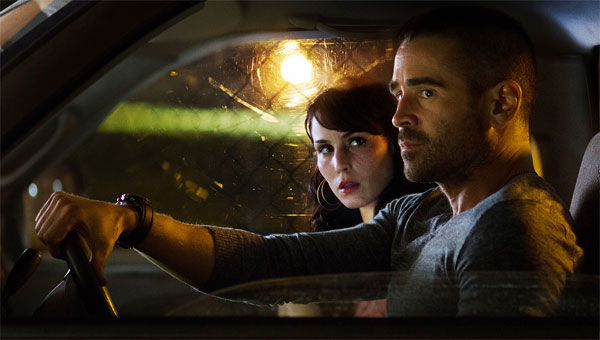 Life – what's it all about, eh?
Apparently, connecting with other folk we share this planet with and building something, if you believe the beginning of director Niels Arden Oplev's new film Dead Man Down.
And I kind of do.
But what happens if that thing that you've built gets knocked down?
Victor and Darcy are two lower level gangsters in a mid-size mobster outfit lead by the ruthless Alphonse.
Apart from joining up at the same time and being tall, dark and handsome, these two good fellows have something else in common; they both have a burning desire to make something of their lives.
For Darcy, this something is to provide for his new family that he wasn't always so keen on; but Victor has no family and leads a solitary existence, so his plan is a little less clear cut.
When one of their gang turns out to be sleeping with the fish, quite literally as he shows up in Alphonse's freezer, the gang go to war with a rival crew they assume is behind the hit.
But when hits on their own gang keep on coming, Darcy and Victor have to decide how far they're willing to go to build the life they want for themselves.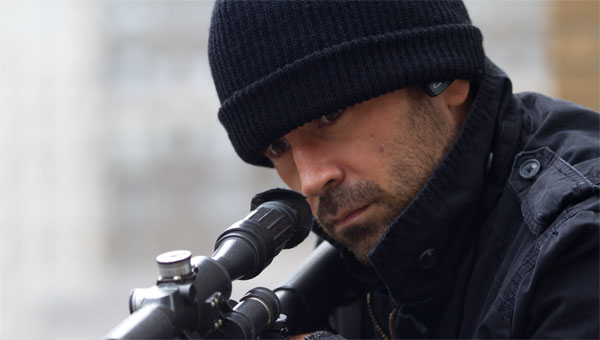 Dead Man Down is the new film from the man behind the camera of the original Girl With The Dragon Tattoo, and he's even bought said girl along with him for the ride.
Starting out as a tale of ambition, J H Wyman's story quickly switches from something typically gangster shaped to a more nuanced story about how living in the past can ruin your future.
I love the cast for this film, featuring as it does so many talented yet non-superficial actors. So we have always in control and dapper looking Terrence Howard as Alphonse, the wonderfully innocent looking Noomi Rapace as Victor's neighbour Beatrice who gets caught up in his gangster war, Isabelle Huppert as her deaf mother and F Murray Abraham as Victor's mentor.
Then there's Dominic Cooper as Darcy, and everyone's favourite Irishman Colin Farrell playing Victor.
And by everyone, I mean me.
Now I always root for the dark haired, thick browed brooding heroes in action films, for no other reason than I find it easy to identify with said bro's and brows, but even more so when it comes to Farrell.
The boy from Dublin is one of those actors who seems to get more than his fair share of stick for some of the dud films he's made.
First off, that's just part of an actor's lot; they're bound to make some bad films.
Besides, Castleknock's finest is always the best thing in these sub Citizen Kane flicks by a distance, and then some.
And if he's not, then either his eyebrows or alpha male facial hair will be.
Second, Farrell's been in plenty of good movies too, and Dead Man Down can be added to this list.
Even though he's reined in his macho man hair for his character of Victor, Farrell creates a character you believe in and root for.
Again, this might just be me.
Moving away from the man crushes I have on Farrell, with Cooper not far behind, Dead Man Down works as an action film precisely because they Oplev spends more time on developing his character's rather than blowing everything up as often as possible.
Which means when something does get blown up, and how, then it actually means something.
Dead Man Down may not be the finest action film you'll see this year, but it's got a hell of a lot more going for it than most other brain-dead additions to this genre.
And even if Colin Farrell doesn't do it for you, you'll still get to learn the meaning of life.
Jonathan Campbell