Dunkirk Review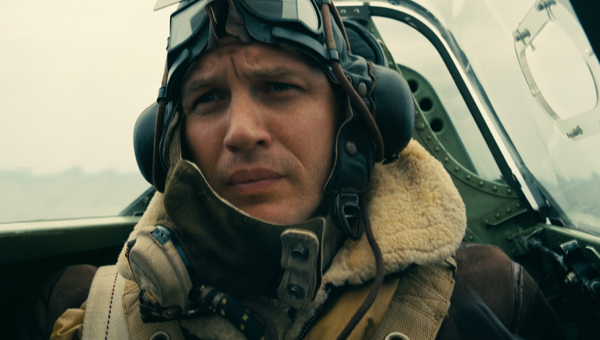 For a serious auteur, Christopher Nolan has, to date, tackled some seemingly lightweight material.
Detective stories. Comic books. Science fiction.
I will say this: it may seem lightweight, but Nolan always takes it seriously.
Here, the man turns his hand to a serious subject and real-life event: the Dunkirk evacuation of 1940.
One could be forgiven for expecting good results.
The evacuation related to Allied soldiers who were cut off and surrounded by the German Army during the Battle of France.
Between 26 May and 4 June 1940, the Royal navy carried out the operation with the assistance of various small vessels pressed into service.
Some 800 boats managed to evacuate over 300,000 troops, all the while with Luftwaffe bombs raining down upon them.
I explain all this, as Dunkirk opens with a minimal of background exposition. Not a criticism, just a fact.
The film mainly follows Tommy, a young British Army private, as he firstly makes his way to the beach at Dunkirk and then does what he can to get aboard one of the vessels leaving the shore.
Tommy encounters other young soldiers, such as Gibson and Alex, as they all go through a succession of distressing events.
Managing to stand out against a host of Nolan regulars, not to mention heavyweights like Kenneth Brannagh and Mark Rylance, Tommy is played by newcomer Fionn Whitehead.
Mainly limited to facial expressions by the script, Whitehead manages to imbue Tommy with a believably alternating mixture of fear and stoicism.
Whitehead's co-star, Harry Styles, is however the one who seemed to garner the bulk of the pre-release media attention. Presumably due to his straddling of career paths.
To be fair, Styles, as Alex, puts in a good performance. Like Tommy, Alex's dialogue is limited, and is a bit more of a morally ambiguous character.
It would not be a Nolan film without some form of chronological jiggery-pokery and, as set out by some opening subtitles, the action plays out over the course of one week on the beaches, one day on the boats, and one hour on the planes.
At times the viewpoint, and therefore the time-frame, switches from the likes of Tommy and Alex to the RAF pilots in the sky and to the crew of one of the small boats braving the English Channel.
I confess, I was so caught up in the action that the time-shifts were all lost on me. Needless to say, I still wholeheartedly enjoyed the film.
Speaking of time, at 107 minutes, this is Nolan's shortest film since his directorial debut. He has implied that he wanted to create an ongoing atmosphere of tension, which is difficult to sustain over a long running time.
Combining this aim with the director's preference for practical effects and Hoyte Van Hoyteman's cinematography, Nolan achieves a truly immersive experience in which the pace does not give up until the very last frame.
Van Hoyteman's work is particularly impressive, depicting some harrowing scenes but in a beautiful way.
The whole package is rounded off by an ominous, pervasive score by Hans Zimmer, ebbing and flowing with onscreen events.
Overall, a breathtaking experience of a film and one that more than does its subject matter justice.
Conor Brennan