Win Tickets To Thor: The Dark World Screening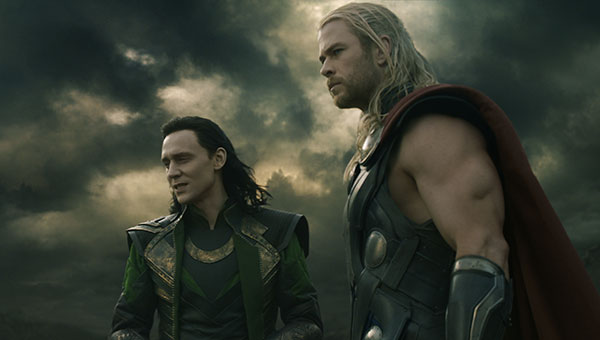 To celebrate the release of Thor: The Dark World on October 30th, Greenwich's Picture House Cinema is hosting a dark and exclusive clocks go back screening of the film on Sunday 27th October.
And we're giving two lucky readers the chance to win a pair of tickets each to this late night event, which includes pre-screening drinks at the Royal Naval College from 11pm before watching the marvel-lous film at 1 am.
To be in with a chance of winning, simply answer the following question:
Who is Thor's father?
A. Loki
B. Malekith
C. Odin
This competition is now closed.
Terms & Conditions
Two (2) people will win two (2) tickets to a London screening of THOR: The Dark World, due to take place on Sunday 27th October 2013 at 1am at the Picture House cinema in Greenwich.
The prize includes pre-screening drinks at the Royal Naval College in Greenwich from 11pm on Saturday 26th October 2013 to 00.30am on 27th October 2013 (Disney reserves the right to amend the location and/or time of the pre-event drinks and/or screening).
The winner will be provided with the tickets in advance to issue their guest.
Any entrance tickets sold will be invalid.
Winner must be parent/guardian to their guest if the guest is under 18 years of age.
Travel and accommodation shall not be provided for winner and their guest.
Due to the late finish of the screening we strongly recommend that you plan your journey home in advance.
Any costs incurred in addition to the prize package elements listed above are at winner's and/or guest's own expense.
If the event does not take place, is cancelled or terminated, Disney shall substitute the screening prize with two (2) tickets to an alternative screening of THOR: The Dark World, such alternative screening venue, location and timings to be determined by Disney, in its sole discretion.