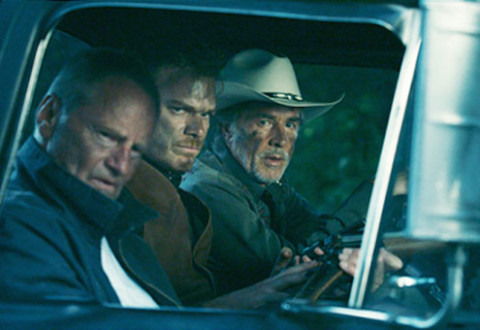 Cold in July is a sort of late eighties Texas noir, mounted upon a gentle picture-framer and family man played by Michael C Hall.
Starring Mr Angelina Jolie, Killing Them Softly is the latest slice of mafia life to hit the big screen – but does it live up to the lofty standards set by The Sopranos?
Did Butch Cassidy and The Sundance Kid meet their match in the shape of the Bolivian army? Mateo Gil's Blackthorn claims otherwise, giving these legendary outlaws a different cinematic ending.