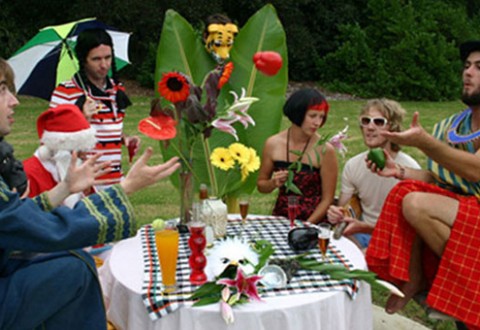 Here comes the summer.
So what better time for The Ruby Suns to bring their psychedelic brand of ice cream pop to our newly sun drenched shores.
This Kiwi threesome have bucked the trend of their native country's renowned national icon and taken flight for a European tour, showcasing their new album Fight Softly and a brand new sound.
The brother's gonna work it out.
A popular refrain from an early Chemical Brothers hit, and a sentiment I hoped would ring true for me.
As a casual fan of Tom Rowlands and Ed Simons big, electro sound; I was looking forward to catching their live show at The Roundhouse but in a slightly detached way.