When Tony Stark finds his world destroyed by an unknown enemy, he embarks on a harrowing quest to find those responsible in the epic looking Iron Man 3.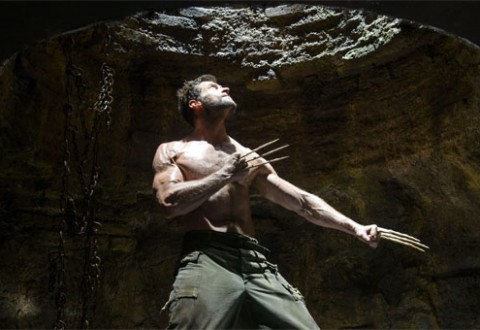 Bit of a Wolverine fan? Of course you are, that surly facade hiding inside a man so soft he'd let cats lick Dr Pepper off his adamantium claws.
And from 8pm real time, i.e. London town time, Mr Wolverine himself Hugh Jackman and director James Mangold will be indulging in a little webchat about their new film The Wolverine.
The Hobbit follows Bilbo Baggins as he is swept into an epic quest to reclaim the lost Dwarf Kingdom of Erebor from the fearsome dragon Smaug.
Daniel Craig is back as James Bond in director Sam Mendes' Skyfall.
When 007's latest assignment goes gravely wrong, secret agents around the world are exposed. With MI6 compromised from both inside and out, M is left with one ally she can trust…
Out this summer, Tim Burton and director Timur Bekmambetov explore the secret life of one of the greatest US presidents in Abraham Lincoln: Vampire Hunter.