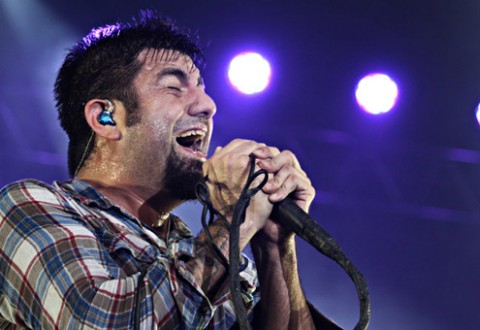 Just a few days before their appearance at Reading and Leeds festivals, Sacramento alt metal veterans Deftones indulged their London fans at a sold-out Shepherd's Bush Empire.
As if to emphasise their raw, animalistic power; Deftones west London show was rather aptly opened by Animals As Leaders and Pulled Apart By Horses.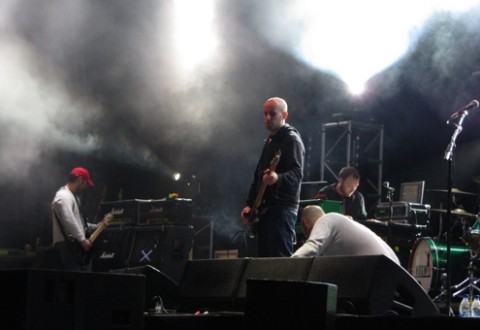 On a summer's evening lurking outside a familiar meeting point whilst a punctuality shy editor takes his own sweet time to meet me, it occurs that in the right conditions waiting for a friend can be a perfectly acceptable way to kill a few moments.
Even though I've only the brick breaker game on my moron phone to amuse me.
The importance of being early is a virtue that's long been lost on me.
I'd rather wrap a hair band around my wrist than a timepiece, which is a perfect illustration of where my priorities in life are.
My hair's far more important to me than other people's time, and anyone who's seen my mane of follicles would no doubt understand.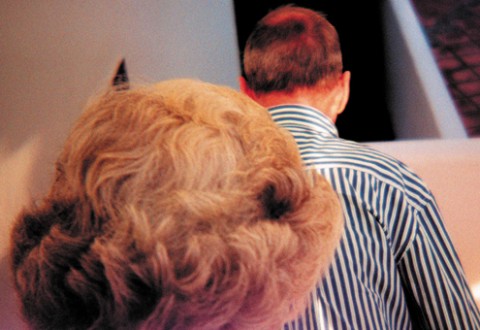 I've listened to this album several times now and I like it.
There isn't a lot more I can say. Most reviewers will make some comparison between this and potential influences the band might have, "Milk Maid draw strong parallels between themselves and the Mancunian explosion bands of the noughties".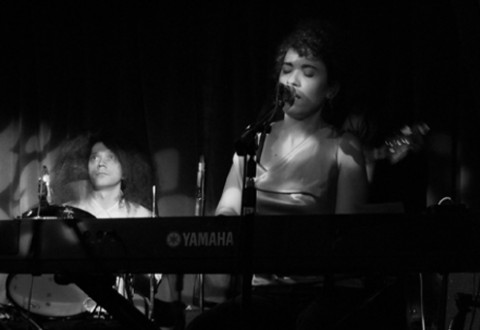 Preparation; it's the watchword for any self respecting journalist.
As I fumble with a notepad and my mind outside Zigfrid von Underbelly of Hoxton Square, desperately trying to collect my thoughts long enough to jot down a dozen coherent questions, it's clear this train has already set sail for tonight.