Hail to the Chief.
At least, that's what the cringe inducing press release that accompanies Chief's Modern Rituals would ask of its intended audience.
Personally, I'm more in favour of sending this sentiment on an indefinite hiatus.
And if this American four piece happen to find themselves along for the ride, I wouldn't object.
I "heart" girls.
Which would appear to place me in the minority of y chromosome endowed characters in The Girl With The Dragon Tattoo.
Or to use the film title in its native tongue, "Men Who Hate Women".
We fear change.
Or at least Garth Algar, the perennial loser who inhabits the World of Wayne, does.
Fortunately for those who like their music progressive with a healthy side serving of eclecticism, this is something Losers collaborators Eddy Temple-Morris and Tom Bellamy could never be accused of.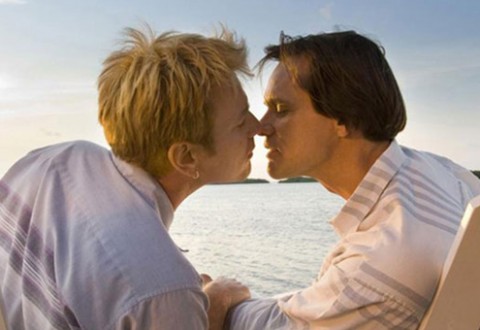 I love you Jim Carrey.
Or at least I used to.
When on form, I've always found Carrey to be pretty majestic.
Dumb And Dumber, Man On The Moon and Eternal Sunshine Of The Spotless Mind all showcase his unique talents and versatility as an actor.
When he's re-treading old ground, the results can be pretty wretched.
I got 99 problems and the festival animal is one.
I'm pretty sure this ain't a lyric from one of Jay-Z's signature songs, but it's something that was embossed upon my Wireless experience none the less.
Perhaps the venue was the root of the problem?