I'm not ashamed to say that I like some of the Blumhouse fare. The Purge and Sinister were both pretty effective horror thrillers, and recent classics Get Out and Whiplash also bore the Blumhouse banner. With new release Truth or Dare, Blumhouse returns to its low-budget, supernatural roots.
Steven Spielberg's latest film Ready Player One, based on the 2011 novel of the same name by Ernest Cline, hits cinemas this week.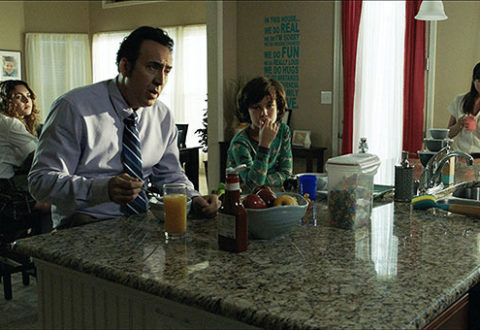 The trailer for Mom and Dad largely consists of Nicolas Cage acting like a loon. Which is about as much of a shock as water being wet.
Game Night is either something that's failed to cross the Atlantic, or I've simply failed to be introduced to this.
If it ain't broke, don't fix it. For Liam Neeson, that means employing his particular skill-set to kick butt for a hundred minutes or so. And The Commuter is no different.